Private labels are growing in a fast-paced manner. It can be a solution for you, especially if you want to start selling products in the skincare and cosmetic industry. Are you interested in selling your brand? What are the pros and cons of selling private labels? This article will guide you.
What is a private label?
A private label is one of the forms you can take if you want to sell products made explicitly by a manufacturer and sold under your name. For instance, manufacturers will produce the entire product, form formulation, packaging, labeling, branding, etc. You will be in charge of selling the products with your brand.
Why is selling private label products a good move for your business this 2022?
Private label is indeed a profitable business venture this 2022! You can sell the proper trending skincare and cosmetic products and partner with the best manufacturer. When you sell high-quality margins to your target customers, it can result in a substantial profit.
Pros Of Selling Private Label Products
There is a broad range of opportunities and possibilities in private label products. If you want to start venturing into this industry, here are the pros you can obtain:
Offers Cheaper Initial Cost
Costs are one of the problems of many businesses, primarily start-ups. Do you have the same concern? Don't worry; private label products got you covered! Private label manufacturers in China price their products reasonably. Depending on skincare products, services, customization, and shipping, you will generate low initial costs.
Reduced Competition
If you own a retail skincare business, private label skin care products are a godsend for you. You will obtain products at a much lower price and then charge whatever you want. Compared to your competitors, which sells their price higher and at a discount. In short, you will allure customers by marketing high-quality yet affordable skin care.
Guaranteed High-Profit Returns
The private label process allows sellers to put their brand on the products. That means the seller will not have any additional costs. Everything is ready for you—even the marketing and branding. Private label products also have enough exposure. You will not have to spend more to promote your skincare and body products.
Better Control Over The Pricing
Selling private label skin care products or private label body products gives you better price control. You can price your products according to your target market, marketing strategy, and expected sales. It also allows you to focus on branding while having enough stocks.
Increase Brand Reputation
Private label products encourage uniqueness and uniformity. That means there is a pattern and standard within your brand. For this reason, your customer will remember your trademark and love your product. This case leads to a higher brand reputation.
Customer Loyalty
In the skin care retail sector, it is challenging to gain loyal customers. Given the fact that this industry, you have lots of competitors in terms of brand and product! Consumers might switch from other sellers who have better pricing than you. This issue won't happen if you choose the private label since you can price consistently and expand your product lines based on their demands.
Vast Opportunities
Private label offers vast opportunities in profits, shipping, production, packaging, etc. It will function as your stepping stone to taking advantage to grow your brand.
Easy To Expand Product Lines
When you private label products, you are not creating the products from scratch. Instead, you will innovate and brand an existing product into your own. This concept will make it easy for you to add and market more products in your skincare and cosmetic business.
Provide Flexibility
One of the best benefits private label provides is flexibility. You can respond fast to trends and your customer's expectations. It also implies that you have the flexibility to change products, from skincare to body care and so on.
Have Already Established Market
The private label industry is already established, meaning it is stable and adaptable. You can obtain products quickly and are guaranteed to earn high profits. When you enter this market as a buyer, your business will have a higher chance of success.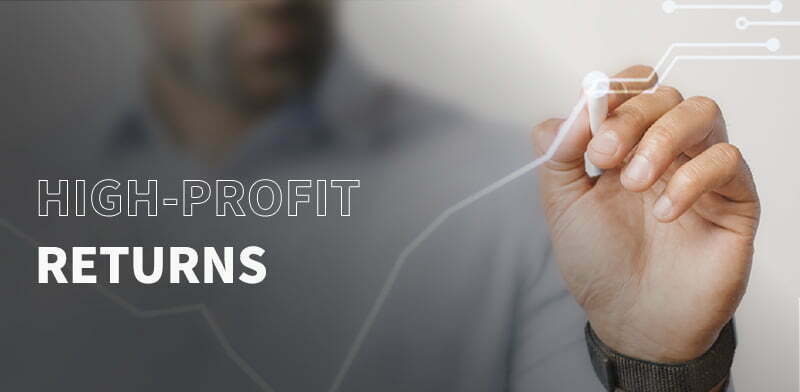 Cons of Selling Private Label Products
In any industry, you will encounter not only pros but also cons. It is the same concept as private label skincare and body products. So what are the cons of selling private label products? You can refer below:
Minimum Order Quantity (MOQ)
One of the most common rules of different private-label skin care companies is MOQ. This MOQ will depend on the product, manufacturer, and other services. In TY Cosmetic, we offer a low MOQ, around 1000 pcs.
Hold A Low Operation Control
As business owners, you want to ensure that your product is quality and effective. However, if you choose private label products, your control over your product expectations might fall short. If you still want to be an in-partner in creating your brand, private labels like TY Cosmetic can allow you to do so!
Quality Control
One of the concerns of many importers is the product's quality. It might be true, especially if you have chosen a poor type of manufacturer. To prevent this, TY Cosmetic is to the rescue! We are a certified and licensed private label company. From private label products to services, you will get the best experience from us!
Possible Fraud
Watch out for red flags! Like any other industry, you might also fall for private label scams. Some manufacturers present themselves as number one, but they return you with poor-quality products. Others front their prices low, but you'll be surprised how it changes without informing you. These scenarios will not happen if you partner with a trustworthy private label manufacturer like TY Cosmetics.  
Manufacturers Don't Innovate
Some manufacturers don't innovate their ​​​​private label skin care products and private label body products. They go over the marketing of other big brands and make product variations of what the consumer wants. If you are a business owner, competitive, and want uniqueness in your brand, you must avoid this.
The Best-Selling Private Label Products in the Cosmetic And Skincare Market
Based on the data provided by Cosmetics Europe, personal, skincare, and body products are essential to clean, beautifying, and enhancing our appearance. Under this category are cosmetics, skincare, and body products ranging from face cleansers to lotions and shampoos. With this variety, here are the best-selling private label products you must take advantage of to sell!
Cleanser
A facial cleanser is a skincare product that eliminates dirt, oils, grease, and pollutants on your skin. This product also exfoliates dead skin cells and renews healthier skin. It is the first step in the skincare routine and an essential product for the skin.
Toner
A private label skin care is ideal for deep hydration, and moisturization is toner. Because it has a liquid-watery consistency, it penetrates the skin's layer and does what it intends to do without stripping it.
Sheet Mask
A sheet mask is made of thin cloth that has a shape mimicking the face. This product is infused with various vitamins in the form of serum. That would absorb the ingredients and stay on the skin rather than rinsing it off.
Moisturizer
Moisturizers are skin care products meant for hydration and moisturization. This product is suitable for dry, acne-prone, and flaky skin. It would address the issue of dryness by infusing vitamins and minerals into the skin's layer.
Sunscreen
Today, sunscreen has become a must-have for many consumers. This private label skin care product protects the skin from UVA UVB rays, which leads to aging and various skin issues.
Shower Gel
The primary purpose of shower gel is to cleanse and exfoliate the skin. As its name implies, this skin care product is in the form of gel which later lathers up and washes away dirt, oils, grease, and other pollutants.
Liquid Shampoo
A shampoo is commonly formulated in a liquid, gel-like form. This private label product aims to cleanse the hair, specifically the scalp. This product can lead to healthier, nourished skin when consumers regularly use it.
Conditioner
Conditioner has the purpose of after-care hair. That means this product will seal out the hair moisture and hydration, keeping nutrients in and pollutants out.
Deodorant (Roll On)
As the name suggests, the deodorant roll-on has a packaging design with a ball-shaped applicator. As the consumer roll the product on the armpit, there would be a release of antiperspirant.
Deodorant (Aerosol)
Aerosol deodorant is in the form of a spray. That puts the product in in-direct contact with the skin. It needs to be a few distances away from the underarm when applied.
Hand Moisturizer
The hands also need some love and skincare. For this reason, a hand moisturizer is responsible for moisturizing, nourishing, and boosting unhealthy, dry skin.
Toothpaste
Toothpaste is an essential personal care product for hygiene, specifically for the mouth and teeth. This product will clean, exfoliate, and whiten the teeth with regular use.
The Things To Keep In Mind When Starting Private Label Products in the Cosmetic And Skincare
When you want to build a skincare retail business and start with private label products, you must keep in mind the following:
Meet the Legal Standards
There are varieties of legal standards and ethical codes. When you partner with a private label manufacturer, you must require them to present their licenses. At the same time, they must adhere to the standards of the FDA for the products to be legal for selling.
Focus on the Price
The private label products you will sell must be profitable for your business. If not, it's better to avoid starting from scratch—instead, invest in other famous brands. So, to gain profits, learn how to price your skincare and body care products correctly.
Build Customer Loyalty
It is essential for your products to be consistent, high-quality, and priced well. It would help if you had a strategy that would sell, at the same time, retain customer loyalty. One of the ways you can make this happen is to release a sequence of private-label products and expand slowly.
Pick Top-Tier Products
Let's be honest. No one would buy a product that is poor in quality and that they don't need. For this reason, you must also be strategic in choosing which products you want to start with. May it be private label skin care products or private label body products. It's your call, as long as it's consistent.
Plan Time and Production Schedule
When launching private label products, it is necessary to plan ahead of time. Many factors are involved in the private labeling process, such as sample products, testing, production time, etc. That is why you must set a schedule 2 to 3 months prior.
The Advantage Of Choosing TY Cosmetic To Be Your Private Label Partner
Partnering with the best private label partners benefits many businesses and owners. If you are gearing towards choosing to private label your skincare and body products with TY Cosmetics, here are some of the advantages you will get:
Offer High-Quality Products
TY Cosmetics has a broad range of private label products, from skincare to body care to cosmetics. You can get your desired products with us at the highest quality and affordable price. We will also ensure that everything is fitted to your set requirements.
Hold Years of Experience
Among the best private label manufacturer in this business is TY Cosmetics. We have been in this industry for more than ten years. Throughout those times, we have evolved to become a top producer of products and services. We guarantee you will get the best experience, prices, and suppliers with us!
Partner With Leading Cosmetic and Skincare Companies
Among the goals of TY Cosmetic is to provide sustainable, clean, and effective products. However, partnering with excellent and reliable companies will only be possible. That is why, we have we source our raw material from our proud partners: BASF, SePPIC, Lubrizol, DOW, Ashland, etc.
Certified Manufacturer
TY Cosmetics proudly states that we are a certified and licensed manufacturer. We hold various certifications, such as ISO, MSDS, GMPC, FDA, COA, etc. All our products and formulation comply with GMP, European, and North American regulations.
Have a Team of Professionals
We understand that professionals are a must for our client's businesses to succeed. For this reason, we have in-house teams of professionals, such as private label skincare experts, chemists, dermatologists, etc. We assure you that all our employees have years of experience and can cater to what products and services you need.
The Bottom Line
Choosing private label skin care products and private label body products is one of the best business decisions you will make. You can leverage this market by partnering with the best manufacturer like TY Cosmetics. Our company produces different private label products in the cosmetic and skincare market. If you want to start your skincare and cosmetic business, we can be your one-stop solution! Contact us now.