When you want to sell skin care products, you want to take it to the next level. The best method is to work with a private label skin care manufacturer to create your own. Furthermore, the content you'll be reading contains informative measures you can use to scale your business.
What Is A Private Label Skincare?
Private label skincare products that a company or manufacturer makes to alter under your brand. This process allows start-ups, small businesses, salons, and entrepreneurs to explore this industry without the complicated method.
Why Use Skincare Private Labeling In China When Starting Your Brand?
There is numerous use why you need to start your private skincare labeling, such as the following:
Lower operating cost
Stability in the market
Improved brand loyalty
The Benefits Of Working With Private Label Skincare Manufacturer
Choosing to work with the best private label skin care manufacturers like TY Cosmetics can bring you numerous benefits, such as:
Increase Your Profit Margin
When it comes to private labeling, you can sell your own brand without the need to start from zero. Private label manufacturers readily have everything you need, beginning with a unique formulation, packaging, etc. Because you acquire high-quality products directly from the manufacturer, you can keep your customers' demand, set your price better, and expand your brand.
Customer Loyalty
Many customers love to buy from one brand, especially if it's outstanding. It is precisely how OEM manufacturers can help you, especially in retaining your customers.
Shorter Lead Time
One of the benefits of working with a private label skincare manufacturer is developing an original product from scratch in a much shorter time. Creating an innovation takes time, but they can reduce it with the ready-made products and skills of the manufacturer.
Customize Your Products
Most manufacturers, like TY Cosmetics, allow you to customize your products entirely and in line with your brand identity.
No Need For Manufacturing Experience
If you are building a business in the skincare industry, but are not well-familiar with the technicalities, then this is your solution. Private label skin care manufacturers have a vast knowledge of the products, ingredients, and formulations. For these reasons, they can help you improve and expand your needs.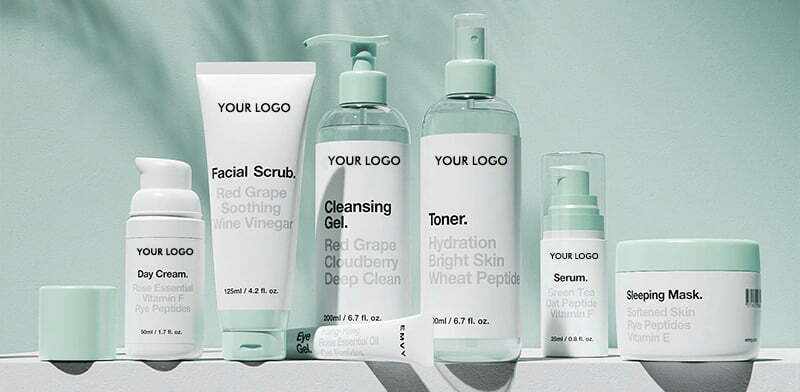 The Drawbacks Of Working With Private Label Skincare Manufacturers
Private labeling your skincare brand is one of the best decisions you can make. However, like any other industry, it can also provide you with minimal drawbacks, such as:
Initial Investments Are Expensive
When you start with your skin care private label brand, you need to invest time and money. Even if you're buying in low MOQ or a single product, you still need to pay the upfront costs. You must also comply with the manufacturer's MOQ and other added costs like product registration and customization.
Limitations On Production
Production limitations are one of the realities of working with any private label skin care manufacturer. It is expensive to create products from the start with the highest quality and low MOQ. It is why start-ups and beginners in this industry may find it hard to leverage going all out in scaling their businesses.
Complicated Inventory Management
If you're a start-up company or want to scale fast, it's best to learn proper inventory management as soon as possible. For instance, you order beyond MOQ with the expectation that they will last for three months but instead sell only a few products. It is also why you must work with a manufacturer with a flexible MOQ that is open to help you balance your inventory.
Effective Ways To Scale Business Using OEM/ODM Private Label Skincare Products
With many skincare brands in the market, sometimes it's hard to stand out. However, there are still effective ways that you can do to scale your business, like the following listed below effectively.
Develop A Positive Outlook
Even though it seems impossible for a small brand or star-ups to succeed in this industry, there are many chances. You only need to start having a good mindset and energy, so you can begin building your million-dollar business.
Research On The Skincare Market
There is always more room and improvement in the skincare market that needs to be filled. It's time to look for many ways how you can fill the gap and how you may improve it.
Invest In High-Quality Partner Factory
Your brand needs to partner with a high-quality and large-scale factory so that you have a bigger chance of improving your brand. This factory can support you in terms of making new products, formulations, and services.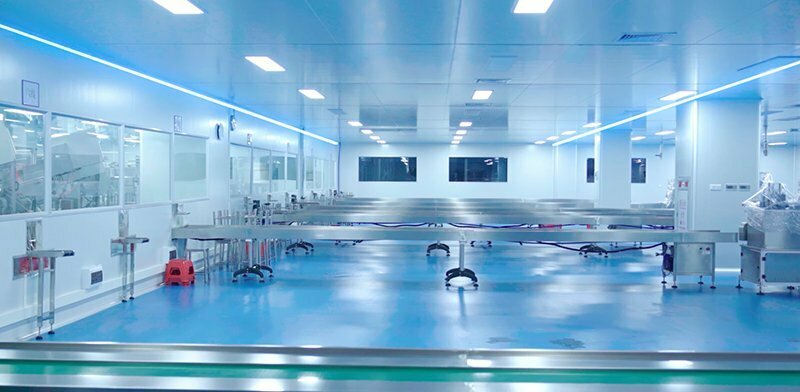 Things To Consider When Choosing A Skincare Private Label Partner in China
There are numerous things that you should consider if you want to find the best private label skincare manufacturer in China, such as:
Minimum Order Quantity (MOQ)
The Minimum Order Quantity MOQ is one of the reasons why it's best to private label their brand. If your chosen manufacturer has available product stock, they can easily change the labels.
Product Range
If you are a growing skincare brand, the ideal consideration is to find a manufacturer with a comprehensive product range. If you want to expand or add a product live, it will be easy.
Services Flexibility
In the same manner, you should consider the services that the manufacturers offer. It will allow you to leverage your brand more.
Ingredients Used
Your chosen skin care private label manufacturers should have sustainable, safe, and effective ingredients. It is crucial, especially in formulating the products.
Certificate Compliant
One of the best aspects of a private label skincare manufacturer is having complete documentation and certifications. This way, you know that what you're dealing with is safe and legit.
The Private Label Skin Care Products And Trends In The Market 2022
Numerous skin care products are in high demand in the market today. Based on the report provided by Grand View Research, the following are the best skin care to start if you want to earn and expand your brand.
Face Creams And Moisturizer
Face creams and moisturizers are super popular in the market today because people have become more concerned about protecting the skin. They have an expected CAGR of 8.9% and a value of $13.2 billion in 2021 to $14.45 billion in 2022.
Cleanser And Face Wash
Cleansers and face wash have become in demand because of the need to maintain health and beauty. These products are expected to grow at a 5.30% CAGR from 2022 to 2029.
Sunscreen
It is a must and recommended that people of any age should start applying sunscreen even indoors. This way, consumers can prevent skin damage, sunburn, and cancer. For this reason, it is foreseen that the CAGR of this market will rise to 6.6%.
Body Creams And Moisturizer
Body creams and moisturizers are other top products you can use on private labels to earn profits. From 2022 to 2029, these products will increase at a CAGR of 4.80%.
Shaving Lotions And Creams
Among the best skin care products for men are shaving lotions and creams. These products are necessary for men, so it is estimated to develop at a 10.5% CAGR. It will also increase its value from $0.78 billion in 2021 to $0.86 billion in 2022.
In What Way Does TY Cosmetics Can Help You Launch And Scale Your Skincare Brand?
TY Cosmetics is among China's best private label skin care manufacturers. We have worked in this industry for 13 years and have 2000+ clients. For this reason, we vouch that our clients have satisfied service and product feedback.
You can check our case studies if you want to see how we make and help our clients. Moreover, here are some of what more we could help you with.
Offers A Broad Range Of Products
TY Cosmetics offers a broad range of products from face skin care to body products and haircare to lip care. We have every skincare your brand needs. You can even offer a wide range of skincare products for your customers too.
Unique Product Formulation
Unique and effective formulations are one advantage when working with TY Cosmetics. We have over 8000+ mature formulas that you can choose from, and we can customize them to your customer's and brand's liking.
Customized Packaging And Labels
We offer customized packaging and labels for all of your products. We can also help you create powerful new branding to make your skin care products stand out in the market.
Low MOQ
We understand that starting your own skincare brand is difficult, especially if you are still new in the industry. For this reason, TY Cosmetics offers a low MOQ at a very reasonable price.
Flexible Manufacturing Capabilities
TY Cosmetics has flexible manufacturing capabilities that can easily adjust to the type of product and formulation you want. You can trust us that we will produce excellent private label skin care products for your brand.