The skincare ingredient market is expected to rise at a CAGR of 5.8%. And from 2022 to 2032, it will have a value of USD 22.5 billion to USD 39.6 billion. Because of this rate, ingredients have become one of the essential aspects of private label skin care products in 2022. You can refer to the information below to navigate more on this aspect.
What Is The Importance Of The Right Ingredients In Skincare?
Ingredients are the reason why skin care products are effective. These ingredients are very useful in preventing any adverse effects on the skin, treating various skin issues, and reversing any damages caused by free radicals. With proper use and formulation, these ingredients can serve as exfoliation, brightening, protection, collagen production, moisturization, and so on.
The Latest Trends In The Skincare Market
Sustainable Ingredients
Sustainable ingredients have been a go-to trend in the skincare market because it projects a clean and safe motto. Because of various positive movements and marketing toward the environment, products with sustainable ingredients have become trendy.
Rise Of SPF
SPF is one of the best and most loved products of consumers today. Because of the harsh UVA UVB rays, the skin needs much stronger barrier protection. It also combats varieties of skin issues, including aging and brightening.
Fermented Skincare
Fermented skincare goes through the process of fermentation. This process uses ingredients like fruits and herbs, which are proven safe, can be absorbed well, and are more effective.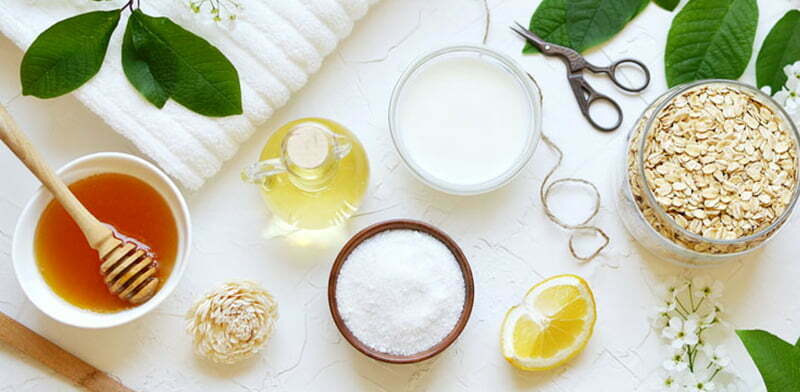 Most-Sought And Trendy Ingredients Of Private Label Skincare Products
Ingredients are crucial in skincare products, which consumers look for when they buy products. If you want to effectiveness and sales of the products, you must remember to incorporate the trendy and doable ingredients like the following:
Hyaluronic Acid
Hyaluronic acid is an inherently arising molecule in the skin. This component is safe and effective in maintaining skin hydration because it binds water to your skin. It is why it's considered the critical element in providing plumped, moisturized, and glowy appearance.
Retinol
One of the most prevalent components in the skincare market is retinol. Retinol provides fantastic benefits, especially for slowing down the aging process and removing scars on the skin. It also boosts collagen production and encourages the production of new blood vessels, making them more effective in decreasing wrinkles and fine lines and even evening out skin tone.
Alpha-Hydroxy Acids (AHAs)
AHAs are a natural acid that is present in food and plants. This ingredient is known for being a superb yet gentle exfoliator since it helps remove the top layer of dead skin cells. It also helps dry the cell, clogs the skin, and dulls. Not only that, but it also promotes skin cell renewal to encourage the production of new skin cells.
Vitamin C And E
The best pair of vitamin ingredients is vitamin C and E because of their antioxidant properties. This property is beneficial in improving skin health and appearance. It also can control harmful residues and protect the skin from damage.
Glycerin
Glycerin is known as one of the most popular humectants. It provides numerous benefits; however, they serve many purposes in keeping the skin hydrated and moisturized. It also keeps the skin's barrier healthy and minimizes water loss.
Ceramides
Ceramides work wonders on the skin, becoming a popular ingredient for private label skincare products. This ingredient also provides numerous benefits, such as binding the skin to keep it tight and healthy. Ceramides are essential to retain skin moisture and fight against toxins and germs.
Niacinamide
One of the most favorite ingredients of consumers of all ages is niacinamide. This ingredient has versatile benefits since it targets varieties of factors like treating skin issues, brightening, moisturizing, protecting, etc. In short, it is an all-around effective and pleasant ingredient on the skin.
Collagen
Collagen is a protein that is an essential ingredient for private label skincare products. It is famous for its anti-aging properties that help prevent skin sagging, wrinkles, fine lines, and other skin aging issues. It is also helpful in giving the skin a youthful, hydrated, and plump appearance.
Centella Asiatica
Another favorite and popular skincare ingredient in the market is Centella Asiatica. This ingredient serves a broad range of purposes, such as restoring the skin barrier and increasing cell collagen production. It also has antibacterial properties that help treat eczema, irritation, psoriasis, stretch marks, and more.
Alpha Arbutin
Alpha Arbutin is one of the finest ingredients meant for brightening. This ingredient is a potent skin brightener to eliminate spots, uneven skin tone, and hyperpigmentation. It also contains anti-inflammatory that is safe for all skin types.
The Most Suitable Ingredients For Specific Skin Types And Needs
Normal Skin
Normal skin is well-balanced, but it may still experience oiliness and dryness once in a while. Most of the time, the T-zone may be slightly oily, while the other parts may appear dry. With these skin types, the following ingredients are best:
Vitamin C
Hyaluronic acid
Fatty Acids
Niacinamide
Buriti Oil
Oily Skin
Oily skin is one of the most typical issues consumers face. It may provide shininess and glow; it can later develop into greasiness, acne, pimples, and accumulated dirt. For this reason, the best ingredients for this skin type are:
Salicylic acid
Castor oil
Hyaluronic acid
Niacinamide
Retinoids
Dry Skin
Dry skin suffered from flakiness, itching, and even cracking. It is why this type of skin needs an extra boost of hydration. Some of the ingredients best for this skin type are:
Hyaluronic acid
Glycerin
Poly Hydroxy Acids (PHAs)
Squalene
Ceramides
Linoleic Acid
Combination Skin
Combination skin both attains dryness and oiliness. It means that the skin can show dryness in areas such as the cheeks and oiliness in other parts like the T-zone. If the skin care product is intended for this skin type, the best ingredients must be:
Vitamin C
Hyaluronic Acid
Peptides
Panthenol
Glycerin
Acne-Prone Skin
Acne-prone skin has a skin type that is always oily and prone to pimples. Because this skin type has a higher concentration of sebum, it must use skin care products with the following ingredients:
Salicylic Acid
Azelaic acid
Hyaluronic Acid
Vitamin C
Rosehip Oil
Sensitive Or Prone To Redness Skin
Sensitive and redness-prone skin must use skin care products that are gentle, soothing, and have natural ingredients. They are fragile, so that they can react to stimuli easily compared to normal skin. For this reason, its best to have the following ingredients:
Hyaluronic Acid
Ceramides
CoQ10
Lactic Acid
Centella Asiatica
Skin With Hyperpigmentation
Hyperpigmentation is discoloration on the skin caused by an excess of brown pigment and melanin. To help treat this condition, skin care products must contain the following ingredients:
Glycolic Acid
Hyaluronic Acid
Vitamin C
Retinol
Niacinamide
The Reason Why Ingredients Matter On Different Skincare Products
Face Care
In face care, ingredients are super important, mainly because it needs to match the skin type. The ingredients must also provide benefits, mainly in boosting collagen production, hydration, and exfoliation.
Eye & Lip Care
The eye and lip care products aim for moisturization, minimizing hyperpigmentation, and protection. Since both eyes and lips are constantly exposed, it is prone to damage, so ingredients like Vitamin C and coconut oil are always the best.
Body Care
Taking care of the body requires products with ingredients meant for exfoliation, brightening, and hydration. The ingredients must also cater to the skin type to prevent adverse effects.
Men Care
Men's skincare has gained popularity because they need products to keep their skin healthy and clean. Most men's care has a similar ingredients list to the standard skin care products; however, it has a high concentration since men have larger oil glands and cells.
Mom & Baby Care
The ingredients in mom and baby care products are formulated to be gentle. It should not contain ingredients that have toxins and other harmful contaminants.
Hair Care
Hair care products must-have ingredients that are nourishing and hydrating. These ingredients will help the hair, scalp, and strands are more shiny and healthy.
Laundry Detergent
Ingredients in laundry detergents matter since it indicates their effectiveness in cleaning, removing dirt, and boosting whiteness. If the ingredients are not as excellent, the products will not sell out in the market.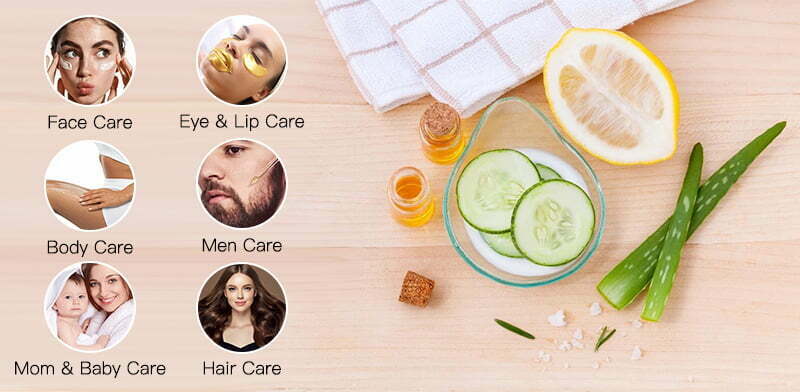 Customized Services TY OEM Cosmetics Offers To Maximize The Ingredient Trends
TY OEM Cosmetics offers various customized services, especially if you want services focused on the ingredients. We provide the following custom services to help you maximize the ingredient trends for your private label skincare brand.
Custom Ingredients
The ingredients that TY OEM Cosmetics use are all safe and sustainable. We ensured that every component that goes on the skin care products is effective. We even partnered with the best provider of raw materials to instill quality.
Custom Texture
We understand that each product, brand, and target customer has its own favored skin care texture. We opt to be exclusive in our formulation, wherein you can request what texture the products should have. In TY OEM Cosmetics, you can get gel, creams, lotion, watery, sprays, powdery, and all textures you want.
Custom Color
Another ingredient formulation tweak that we can offer you in your own skincare products is color. Colors are an essential factor that makes your products more appealing and unique in the market. Whatever color you desire, we can provide.
Custom Fragrance
The fragrance is also a factor in the formulation of the skin care product and how you can market them. You can ask for a distinct scent for your products, and you can even change it differently from the body to the skin to the lips.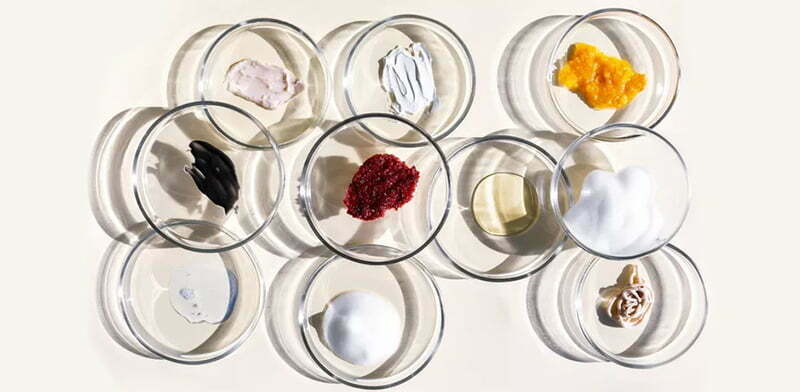 Final Thoughts
Working with the best private label skin care manufacturers like TY OEM Cosmetics, who provide the best ingredients, is one of your best decisions. Ingredients matter in formulation, the effectiveness of the product, and certification. For this reason, TY OEM Cosmetics only uses safe and sustainable ingredients, and we have partnered with companies that provide the best raw materials.
If you want to learn what ingredients we can use and what we can formulate for you, you can contact us today. Rest assured that in less than 12 hours, we will reply to and assist all your inquiries.