The skincare market is one of the thriving and steadily growing industries. In 2020, it was valued at USD 98.83 billion and was predicted to increase over the forecasted period. It is why, even if you are a start-up skincare brand, you can be at the top and earn a lot of profit.
What Does Private Label Skin Care Mean?
Private label skin care is a unique creation of high-quality products that cater to brands and clients that is cost-effective and authentic to their brand image. This process enables anyone to start their brand by creating customized skin care products, establishing their company branding, and marketing their services. Because of this need, an excellent private label skincare manufacturer can help provide the highest quality products at a reasonable price.
Why Choose Private Label Skincare If You're A Start-Up?
Choosing to private label your skincare brand and products is one of the best decisions you can make as a start-up. For starters, private labels are more cost-effective than starting everything from scratch. You can get high-quality products at low MOQ and for a lower price. Manufacturers can also customize your products, create unique formulations, and offer you flexibility. This way, you can forefront your brand as one of the best in the market.
Your Guide To Starting A Private Label Skincare Business
Starting a skincare brand requires more than knowing the product, especially if you choose a private label. To help equip yourself with knowledge in creating, you must be guided by the following:
Perform Market Research
Market research is essential to know the potential of the products you'll be releasing. It can also help you understand your target market better and how you can improve your brand.
Establish A Business Structure
Business structure is one of the most critical determinations of start-up skincare brands. It will help structure their company and leverage it to grow.
Choose Your Brand Expertise
As a start-up skincare brand, it is crucial to focus on molding your expertise first, whether in products or brands. This way, you have more room to expand your products and creativity.
Promotion And Marketing
Promotion and marketing are also the aspects you must know when starting your private label skincare brand. Because this is a competitive industry, you must know what to do with your product, how you can promote it, and how it can be on the top.
Design And Branding
Designs and branding can aid in the success of your private label skincare brand. It is crucial to make your products and brand appear unique and one-of-a-kind.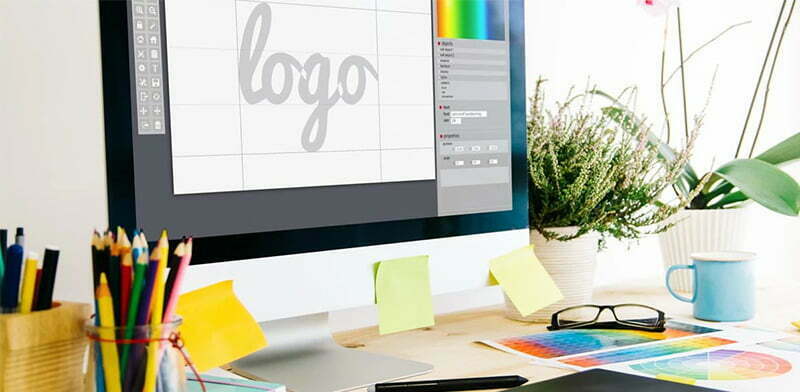 Steps to Take If You Want To Private Label Your Own Brand
If you want to take your skincare brand to the next level, the best way is to choose private labeling. The following are the steps that you need to take, for starters.
Know Your Products
There is a vast scope of private label skincare products that cater from face to body to lips before you can start your brand, research and narrow down what products you want to start first.
Choose The Best Ingredients
Ingredients are one of the factors why your skin care products are effective. It is also the component that consumers look at before purchasing the products. You must know the trending ingredients like AHA/BHA, salicylic acid, etc.—or the most sought-ingredients like niacinamide and retinol.
Research The Legalities And Certifications In Your Selling Area
Each country has its own set of legalities and certifications. You must know if they require the following, so transportation and selling would be easy.
Create A Powerful Branding
Powerful branding can make your brand and products stand out in this competitive market. So it is best to focus on your logo, design, packaging, and color scheme.
Work With The Best OEM Manufacturer
Working with the best OEM manufacturer like TY OEM Cosmetics can give you many advantages. They can help you create the best skin care products and allow your brand to be unique in the market.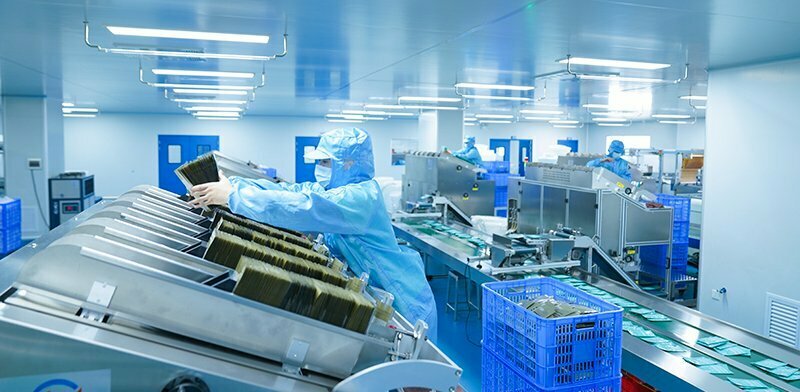 The Pros And Cons Of Private Label Skincare
The private label skin care business is a great industry to explore, especially if you're a start-up brand. However, you must note that, like any other industry, private label skincare has its fair share of pros and cons.
Pros
More Control On The Production
The production of private label skincare is much simpler than starting it from the start. As a new skincare brand, having the opportunity to control the production on a lower scale can give your brand so much potential.
Easy To Start
Partnering with a private label skincare manufacturer is best for a start-up brand with no experience or resources. Manufacturers can provide high-quality products, prices, and guidance, so you will not start from scratch.
Offers Orders With Low Moq
OEM skincare manufacturers are more open with their MOQ. They will allow you to order at a low MOW minimum of 1000 pcs at a very reasonable price. It is the solution if you have a short budget and want to expand.
Flexible Private Labeling Options
The skincare market is competitive. It is why as a start-up brand, you must be adaptable to changes in products and trends. Private labels offer you flexibility in a way that you can customize and expand your base.
Offers Better Product Varieties To Clients
As a start-up skincare brand, you may find it hard to expand your product line at the start. However, when you work with private label manufacturers, they can offer a broad range of products at a lower cost.
Quick Turnaround
Businesses are more concerned with earning profits, so it is a must that production time is reduced. It is what the best private label skin care manufacturers like TY OEM can give you, a fast production and shipping time.
Customizable Packages
When you start your skincare brand, you must choose a logo, packaging, labels, and colors that will complement your brand. Private label skin care manufacturers can allow you to customize your products exactly as your brand wants them to be.
Lower Competition
One of the trends in the skincare market is having excellent and affordable products. If this is what your target market wants, you can create your unique products and brand while pricing them at a lower price.
Cons
Limited Options For Customization
Customization is not entirely the problem when you choose private label skincare. Manufacturers can allow you to have your tweak in the products. However, this might not be a suitable option if you want to start entirely and patent your products.
Other Brands May Have A Similar Concept
Because other skincare brands are aspirants like you, they might have similar concepts on products and branding.
High Initial Cost
Like any other industry, you need to invest to gain. If you want to grow your brand on a large scale, you can expect to pay high-initial costs.
Products That You Can Utilize With TY OEM Cosmetics
TY OEM cosmetics offers a broad range of product lines that you can choose from. You have unlimited options with us if you're a start-up skincare brand. To know more of what we can offer, you can refer below:
Face Care
Face care is essential for many people to keep their faces healthy, youthful, and glowing. Because it is a must-have item for everyone, our products are very diverse and flexible. You can get and incorporate the following in making your own:
Cleansing Milk
Makeup Remover
Face Toner
Sunscreen
Face Cream
Face Serum
Face Mask
Sheet Mask
Face Scrub
Skincare Kit
Eye And Lip Care
As an OEM manufacturer, we understand the needs of consumers in taking care of their lips. We produce high-quality products with a large selection of formulas that you can choose from. We also make lip care products that are one of a kind and tailored to your brand, such as:
Lip Scrub
Lip Balm
Lip Mask
Body Care
Body care is vital in keeping the body clean and in good condition. Hence, it has become one of the in-demand industries in skincare. If you want an area to start your skincare brand, you can work with us and with the products we have.
Body Lotion
Body Scrub
Body Wash
Massage Oil
Deodorant
Hand Cream
Foot Mask
Liquid Hand Soap
Men Care
You can create the perfect skin care for men using TY OEM Cosmetic products. We have a broad range of products from face to hair to the body, such as:
Beard Balm
Beard Wax
Beard Wash
Beard Oil Kit
Beard Growth Serum
Beard Growth Kit
Best Men's Facial Cream
Men's Eye Bag Cream
Men's Anti-Aging Skin Care
Mom And Baby Care
Mom and baby care products are gentle, fragrance-free, and non-toxic. And as your private label skincare partner, we can provide you the best of the best—​​best stretch mark cream, best baby bath products, and more such as:
Baby Cream
Baby Lotion
Kids Lotion
Baby Wash
Baby Shampoo
Baby Oil
Baby Massage Oil
Baby Hair Oil
Stretch Mark Removal
Stretch Marks Treatment
Hair Care
As your private label hair products manufacturer, we are committed to providing you with the best products, from shampoo to conditioner. You can be the best brand in the market and stand out as a start-up when you utilize what we can offer.
Shampoo
Conditioner
Hair Mask
Hair Serum
Keratin Treatment
Laundry Detergent
TY OEM Cosmetics offers all laundry detergent products you can find on the market. We carry a complete line of laundry products and create a custom one for your brand.
Laundry Liquid
Fabric Softeners
Detergent Beads/Pods
Why Is It Best To Work With TY Cosmetics If You Are A Start-Up Skin Care Brand?
If you are looking for the best private-label skin care manufacturer in China, you have found them! TY Cosmetics has been among the best of the best when it comes to creating unique and enchanting skin care products. Our company is dedicated to catering to the needs of our clients.
We have a broad range of product lines that are flexible and unique. We can also offer you a low MOQ that can help you maximize your brand growth. If you want to start working with us, don't forget to contact us now!