When it comes to skincare, facial cleansers are on top. That's because it's the first step in any skincare routine. Both men and women are already using facial cleansers. And they are very particular about what they use on their faces.
So if you are into the skincare business, you have to satisfy these demands. If you want to get a bigger market share, you need to present the best quality products. Thus, you need a partner that will help you deliver that promise.
This article is a guide about facial cleansers,OEM/private label facial cleansers and finding the right OEM manufacturer that will bring your business to the next level. This is the most important step if you want to thrive in the skincare business.
What are Facial Cleansers?
As the name suggests, facial cleansers clean our faces. You can use them to remove your make-up, oil, dead skin cells, dirt, and other pollutants. They also keep your pores clear and prevent acne.
Cleansers effectively remove all the dirt residues from a cosmetic product we use and the environmental impurities we come in contact with. Water is not enough to remove all these dirt. Soap, on the other hand, has harsh ingredients that can damage the skin. But facial cleansers have skin-friendly formulations made specifically for the face.
Basically, facial cleansers have four important benefits for your skin:
They prevent acne
They remove dead skin cells, dirt, and build-up
They manage the skin's pH
They promote water retention
How Do Cleansers Work?
The skin's normal pH level is between 4.5 and 6.5. When you clean your face, the product you use interacts with your skin's pH and moisture barrier.
If you use regular soap to clean your face, the harsh chemicals can change the skin barrier and increase the skin pH. As a result, your face becomes drier and more prone to irritation.
Facial cleansers use gentler ingredients, cleaning the face without causing irritation. They also cause less disruption on the skin barrier and less effect to the skin pH level.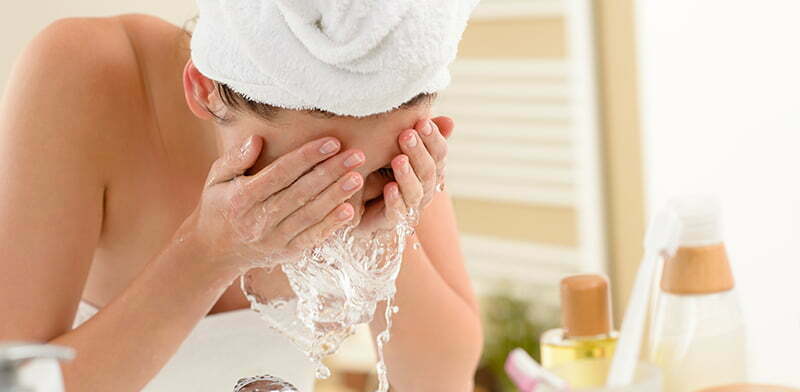 Types of Facial Cleansers
There are different types of facial cleansers, and none of them are created the same. Here is a list and how they work:
Cleaning Gel
They have a thick consistency but less foam than traditional cleansers. They have exfoliating and antiseptic properties, making them effective for acne prevention. On the downside, most gel cleansers leave the face feeling dry.
Cleaning Cream
Cream cleansers are gentle and soothing. They have a thicker d denser formula compared to other cleanser types. Some cream cleaners often use beeswax or botanical oils in their formulation. So they are good for those with dry skins. They also keep the skin moisturized during the cold months. However, cream cleansers can clog the pores and cause blackheads.
Cleaning Foam
Foam cleansers remove excess oil from the skin. They are effective at removing dirt, sunscreen, and heavy make-up from the face. But some foam cleansers have ingredients that might remove essential moisture from your skin.
Cleaning Oil
Contrary to their name, oil cleansers do not make your face oily when you use them. In fact, these types of cleansers are very gentle to the face yet effective at removing dirt. That's because their main ingredients are essential to plant oils. The most popular types of plant oils are coconut, cocoa butter,sunflower, olive, and many more.
Cleaning Clay
Clay cleansers have great absorbing powers. They are very effective at removing excessive toxins and dirt from the face. They also prevent the pores from clogging and regulate sebum protection. Clay cleansers also prevent blackheads and whiteheads from forming. Because they are rich in minerals, clay cleansers are ideal for those with oily skin.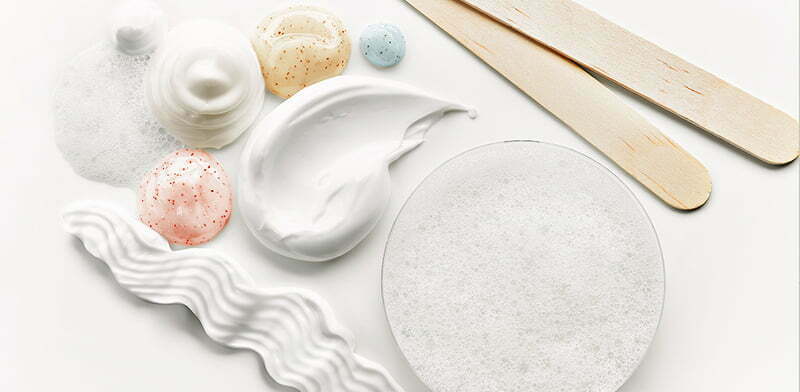 How to Choose the Right Facial Cleanser?
You'll know if the facial cleanser is compatible with your skin. Your face will look soft, clean, and not irritated. Each skin type will react differently to certain cleansers because of the ingredients in them.
Here are the ingredients you should look out for when choosing a facial cleanser for your face type:
Sensitive Skin
Avoid cleansers with micro-beads because they can tear or irritate the skin. Choose ultra-gentle cleansers that are hypoallergenic, paraben-free, and fragrance-free.
Dry Skin
Choose cleansers that will hydrate and moisturize your skin. You should be looking for cleansers that have hyaluronic acid, lactic acid, and natural oils like jojoba and avocado. Avoid cleansers that are designed for oily skin because they can cause redness, irritation, and dryness.
Oily Skin
Oily skins are prone to acne. So you have to choose cleansers that will reduce oil from your face and prevent breakouts. People with this skin type should look for cleansers with salicylic acid, benzoyl peroxide, and glycolic acid. These ingredients are effective at removing excess oil.
Mixed Skin
This skin type has areas where the face is dry and some parts that are oily. Mostly, the T-zone is the oily part. Choose facial cleansers that have strong degreasing power to remove the excess oil.
Normal Skin
People with normal skin should go for cleansers with Vitamin C, salicylic acid, retinol, and chemical exfoliants. These ingredients increase hydration, make the skin healthier, soften the face, and encourage cell regeneration.
Finding the Right OEM/ODM/Private Label Facial Cleanser Manufacturer in China
When it comes to OEM/Private Label skincare manufacturing, China has the edge in terms of manpower, expertise, and technology. But how do you choose the right OEM/private label skincare manufacturer? Here are some helpful tips for you:
Good Manufacturing Practice
Before your OEM/Private Label skincare partner starts producing your products, you have to ensure that they meet all your requirements and standards. And that starts by asking questions about their manufacturing process. Research and create a checklist of the questions you have in mind. Visiting the factory is also an excellent idea to get a first-hand feel of everything.
Size and Delivery Time
How do you want your products manufactured and delivered? Do you want them in batches or only when you need them? If it is in batches, how long will it take to finish and deliver after the next batch? The minimum order quantity?
Ingredients
Depending on the location where you are, some regions require ingredients to be or not be present in their skincare products. For example, the Halal factor is important in Muslim regions.
The OEM/Private Label skincare manufacturer should also be ethical and follow correct manufacturing guidelines when sourcing the ingredients for your skincare brand. Go into detail regarding this area to avoid any problems in the future.
Samples
Look at the manufacturer's benchmark sample, along with the final packaging you want to use. Before you make an order, you and your OEM/Private Label partner should agree on the formulation, fragrance, color, texture, and viscosity of the product.
Why Choose TY Cosmetics?
Extensive Types of Skincare Products
We have a wide range of skincare solutions for all skin types. You can opt for our pre-made formulation or have your own special formulation. We also source the ingredients of our products from certified suppliers to ensure the quality and standards of your skincare brand.
Expertise and Technology
We've been in the business for 13 years and have served different countries all over the world. We also have the technology to produce skincare products that meet the quality and quantity you require.
Flexible MOQ
Whether you are a start-up company that requires low MOQ or a large company that needs a large quantity, we can support your needs. Talk to us and we will find the right business solution for you.