Skincare is one of the leading categories in the cosmetic market , with a global market share of 42 percent. Even though it experienced a decline of 1.2 percent because of the COVID-19 pandemic, its projected revenue will be US$177 billion by 2025. So it is still a pretty lucrative market.
If your business focuses on cosmetics/skincare, that's good news. But you have to overcome one biggest challenge if you want to boost your profit and increase your market share. You have to find a reliable skincare OEM/private label manufacturer that delivers on its promise and does not overprice its products.
This article will go into detail about OEM/private label in skincare, the pros and cons of using an OEM or private label skin care company, and how to choose a reliable provider.
What is Skincare OEM/ODM?
Before we discuss how to find a reliable cosmetic/skincare OEM provider, let's look at the basics first. And that is defining what OEM/Private Label is and how it is different from ODM.
What is an OEM?
OEM means Original Equipment Manufacturer, while ODM means Original Design Manufacturer.
What an OEM does is create a customer's product fully designed by that customer. Foxconn is the most popular example of an OEM. The company builds the iPhones designed by Apple. The design is exclusive to Apple alone, and Foxconn is the licensed manufacturer.
How does OEM work?
Here's the process of how OEM works to give you a clearer idea:
1.The customer orders the product.
The process starts when the client orders a specific/private label product. It could be facial masks, moisturizers, serums, and more. These skincare/cosmetic products will carry the client's branding and private label. Including the logos and other special features exclusive to the client.
2.The OEM creates the product.
The OEM builds the specific amount of products the client has ordered.
3.
The OEM delivers the product.
After completing the order, the OEM delivers the private label products, and the client pays the provider.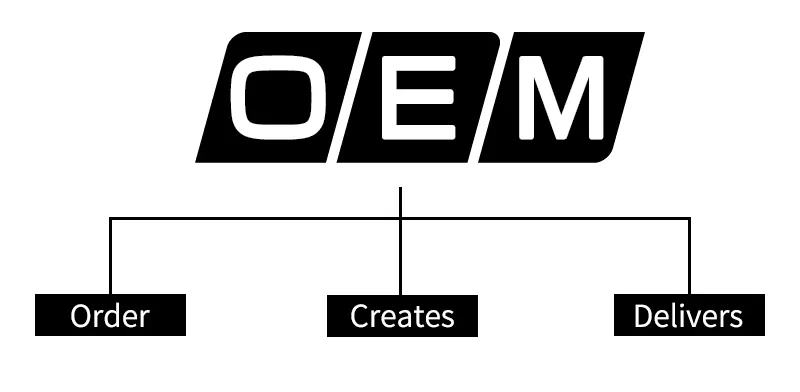 What is an ODM?
An ODM, on the other hand, already has hundreds of original products in its inventory. That's why an ODM is often called a "private labeling" company where they do everything for you. All you have to do is choose an existing product design, make a few adjustments, and put your logo on it.
Have you seen similar products on Amazon but have different brands? For example, when you're looking for a car charger on the website, you'll see exact-looking chargers except for their brands. These products are ODM.
Why Choose an OEM/Private Label Skincare Manufacturer?
Whether you have an existing brand already or just starting out, there are a lot of reasons why choosing a private label skincare manufacturer is the best step forward.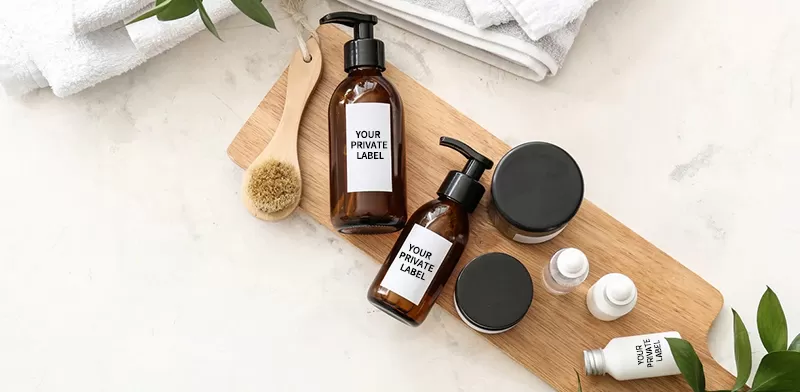 Full control over the design
The OEM manufacturer cannot make any changes to your design or the product ingredients without your approval. If you are not satisfied, you can find another provider.
Reliable quality
OEM providers work directly with their clients. So, they manufacture the products exactly what their clients want them to be. As a result, quality is better from the ingredients to the packaging.
Competitive Pricing
OEM skincare/cosmetic manufacturers often offer competitive prices. Most of the time, they build within the budget of their customers. You can save even more if you order in bulk.
Faster production
When you deal with a private label skincare provider, production time is shorter. That's because they keep the ingredients on hand, and their logistics are much better.
Provide excellent support
Since skincare OEM works directly with their customers, you can easily contact them if you have concerns with your product. They also offer a wide range of support from packaging design to research and development.
They work closely with their clients to make sure every ingredient meets the quality standards. Also, an OEM is very precise and they go beyond to ensure they meet the demands of their client.
How to Choose the Right OEM Cosmetic/Skincare Provider?
Every world-class brand struggled with finding the right skincare/cosmetic manufacturer. Some were lucky and found long-term partners, while others had a hard time finding the right one.
China has become a world leader in manufacturing. But there are a lot of OEM manufacturers who have made a lot of promises but failed to deliver. How do you make sure that you have made the right choice?
Start with the basics
You have contacted several OEM manufacturers and are studying their quotes. But choosing the right provider goes beyond numbers. You might save a few thousand dollars, but the provider fails you in many other areas. That can cost you more. So, finding the right balance between price and quality is very important to you.
Look at their commitment
Your OEM/Private Label partner should be an asset to your company. In order to have a good working relationship, their beliefs and procedures should align with yours. Look at the level of service they offer. Also, look at the other expertise they bring to the table. If that expertise is important to you, make sure the provider you choose has that.
Get to know your OEM
Once you have shortlisted your options, take action and visit each of the manufacturers on your list. Get to know the people who manage and work there. Get a feel for what it's going to be like working with them. Can they deliver from start to finish?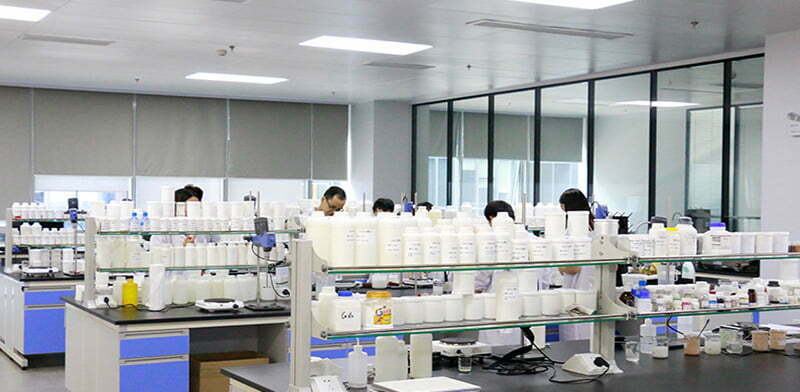 The Advantage of TY Cosmetic
How can TY Cosmetic bring your brand or business to the next level? Why choose us as your OEM/Private Label partner?
Experience and Expertise
TY Cosmetic has been in the cosmetic and skincare industry for 13 years. With 3 GMPC-qualified production sites, we can meet big bulk orders. Our main markets are Europe, the United States, the Middle East, and Southeast Asia. We also have a dedicated R&D department as well as an in-house design team.
Supports Low MOQ
Don't worry if you are a small business or just starting out. TY Cosmetic supports low MOQ starting at 1000pcs. Feel free to contact us, so we can help you with what you need.
Fast and Easy Business Process
We have created a no-hassle business process for our customers. Let us know what you want by filling out the form on our website. After that, our dedicated sales staff will contact you, give you a quote on the prices, and send you quality samples. If you are satisfied with the samples, we can discuss further details about your product, from packaging to logistics.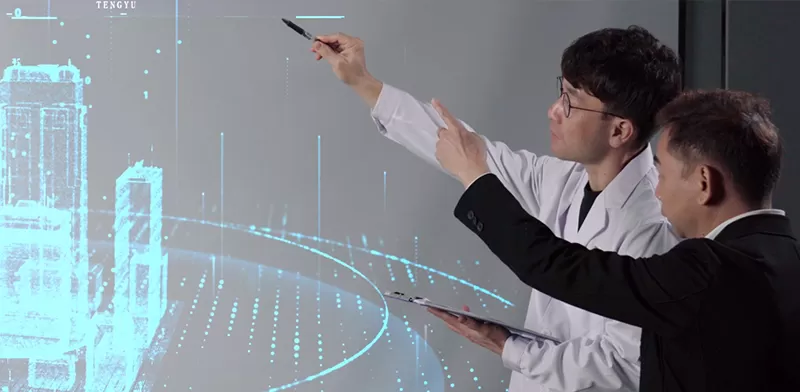 Wide Range of Products
We offer a wide range of cosmetic/skincare products for men, women, and children. Our products range from face care to body care and hair care.
If you have a special ingredient you want to include in your product, we can include them during the manufacturing process. However, they have to pass our engineer's review to make sure they comply with the international cosmetic safety standard.
Excellent Support
Our commitment and dedication do not stop after we deliver the products to you. We are committed to your success. After all, your success is our success. If you have questions or concerns, just call us and we will make sure we address those concerns.