When it comes to soap, most of us think of the generic brand that is available at our local store. However, there are actually many different soap bar manufacturers out there, each with its own unique selling points.
In this blog post, we will be discussing the top 10 soap bar manufacturers and what makes them stand out from the competition.
So if you're in the market for a new soap bar, be sure to read on!
1. Top 10 Soap Bar Manufacturers[Tested & Reviewed]
When it comes to soap bars, no 2 are ever exactly alike. That's why we've taken the time to test and review 10 of the top soap bar manufacturers out there, so you can find the perfect one for your needs. Here are our top picks:
#1 Bulk Apothecary
It all started with a small specialty retailer in Streetsboro, Ohio back in 2010 – Bulk Apothecary. They were focused on supplying the best soap and candle-making supplies around, but their amazing quality and fantastic prices soon spread through word-of-mouth reviews.
Demand grew so quickly that they rapidly expanded their product range to include a wide variety of specialty ingredients and vitamin supplements only 3 years later. With its online presence growing daily, Bulk Apothecary quickly became one of the largest online suppliers of natural ingredients and essential oils in the United States.
Today, they are still committed to providing customers with quality products at excellent prices – proving that you don't have to sacrifice quality for affordability.
Country and City: Streetsboro, Ohio, USA
Established Date: 2010
Key Product: Soap bars, essential oils
Company Image:
Product image: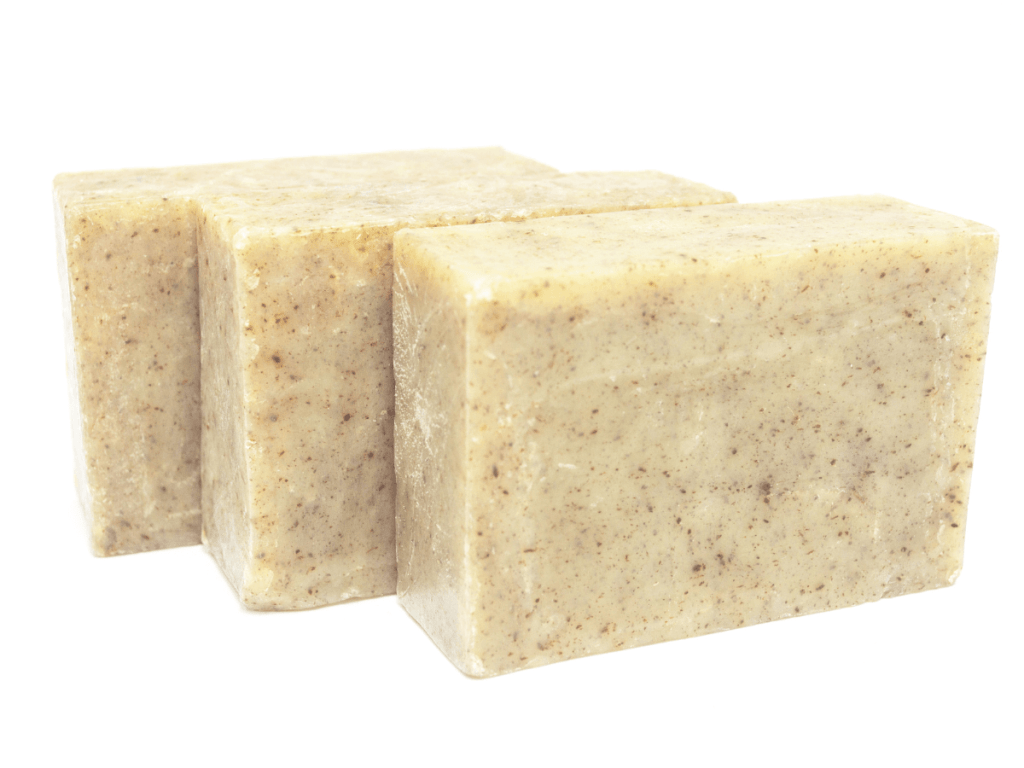 Review:
If you're on the lookout for natural products that are both high-quality and reasonably priced, Bulk Apothecary is the place to be! Not only do they provide superior-grade products but their customer service team is a class act. Unfortunately, their shipping times can be quite long, so if you need something fast you may want to look elsewhere.
#2 TY Cosmetic
The Dai brothers had a vision when they founded TY Cosmetic in 2009: to make it easier and more affordable for online e-commerce stores, hair salons, and spas to create their own private-label skin care lines. This vision expanded to include private-label hair care products like shampoo, conditioner, and styling products.
With their expertise in the industry, TY Cosmetic provides formulation solutions as well as cosmetic packaging solutions that are sure to make the process a breeze. Based in Guangzhou, China, TY Cosmetic has been helping its clients make their vision a reality for more than 10 years.
TY Cosmetic promises to make your beauty dreams a reality. From product innovation to packaging design, their experienced team of experts will help bring your ideas to life. And with their wide selection of premium-grade ingredients and millions of possible combinations, you can be sure that your final product will have the quality and performance you're looking for.
Country and City: Guangzhou, China
Established Date: 2009
Key Products: Soap bars, skincare products
Company Image: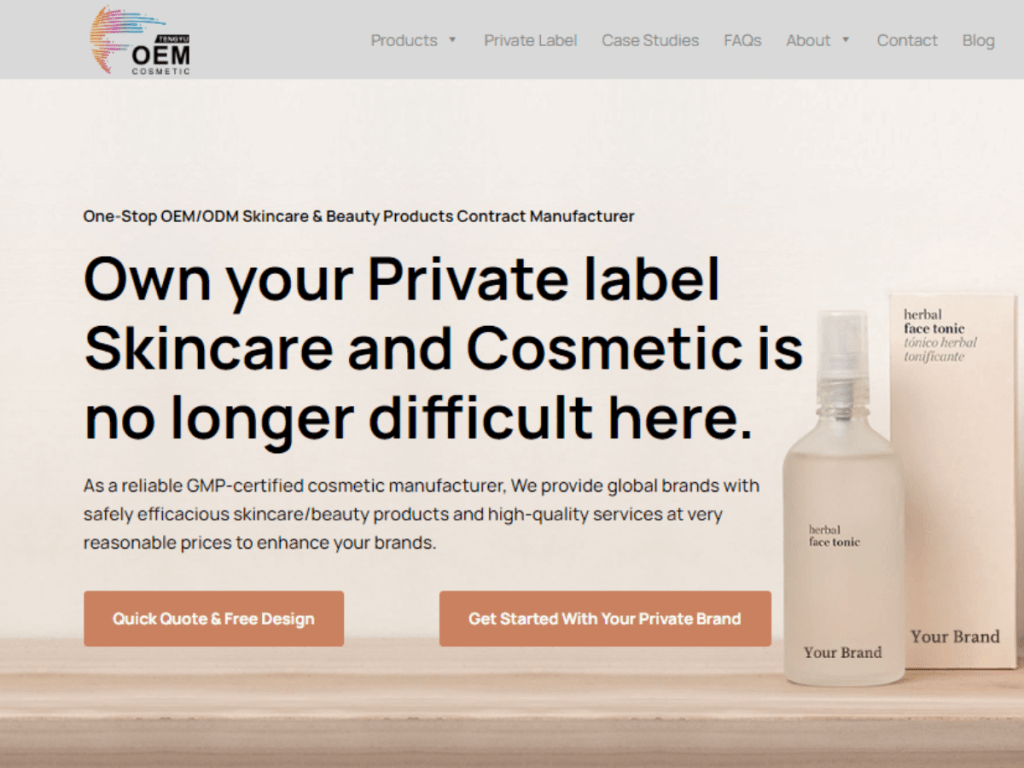 Factory image: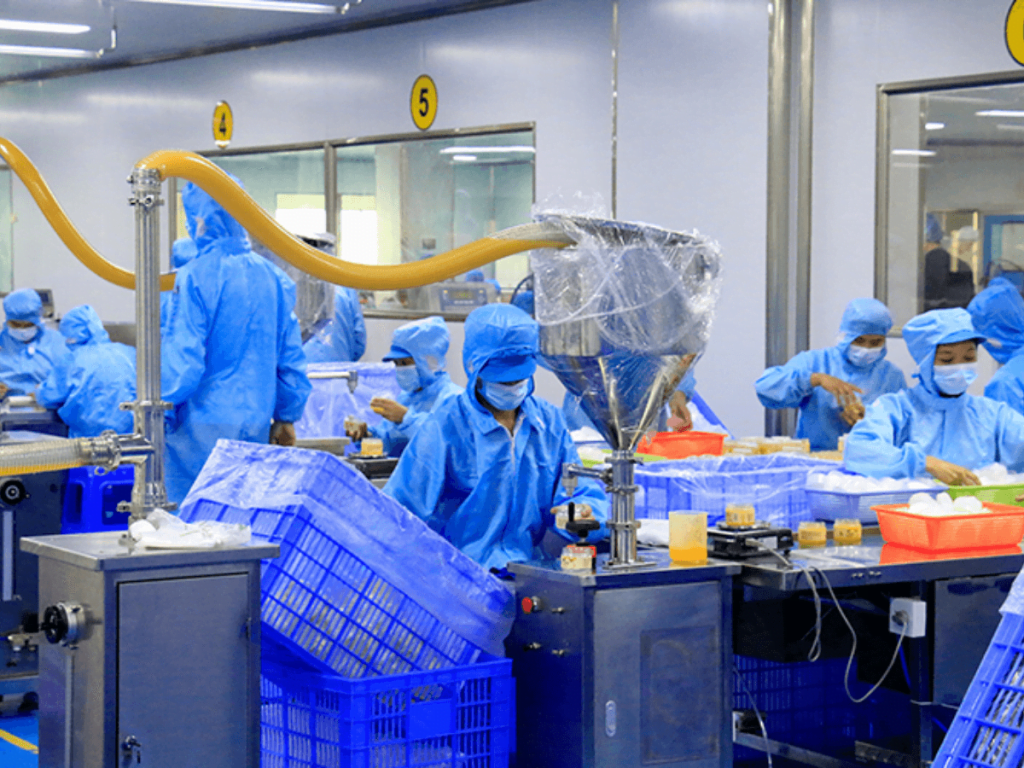 Product image: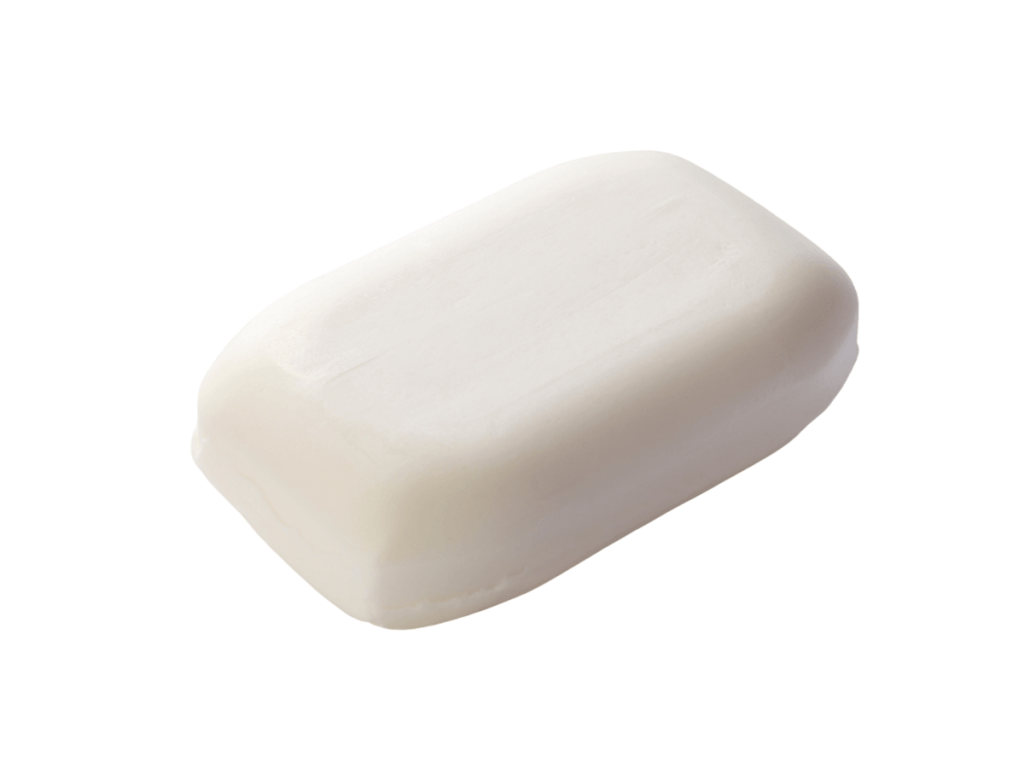 Review:
For brands looking to take their image and marketing game up a notch, TY Cosmetic is the perfect choice. Their expertise and professionalism make them true industry experts, always ready to tackle any challenge with confidence. So if you're serious about taking your business to the next level, look no further than TY Cosmetic! You won't be disappointed!
#3 Bradford Soap Works, Inc.
At Bradford Soap Works, Inc., they've been crafting amazing brands for over 140 years! That's right – their specialty bar soap, cleansing poufs, and anhydrous products have become globally renowned. From moisturizers to cleansers to shaving sticks, these personal care items are all crafted with limited water content.
By integrating different processes, Bradford is able to create unique formulations and customize products for each customer. Plus, they're always on top of the latest trends thanks to their broad customer base and regular market research.
Not only are they headquartered in Rhode Island, but they also have factories in Indiana and California, as well as a strategic partnership with another factory in Mexicali, Mexico. With such reliability and knowledge, Bradford is able to continuously generate innovative products that stay on-brand and trendy.
Country and City: Rhode Island, USA
Established Date: 1876
Key Product: Soap bar, skincare
Company Image: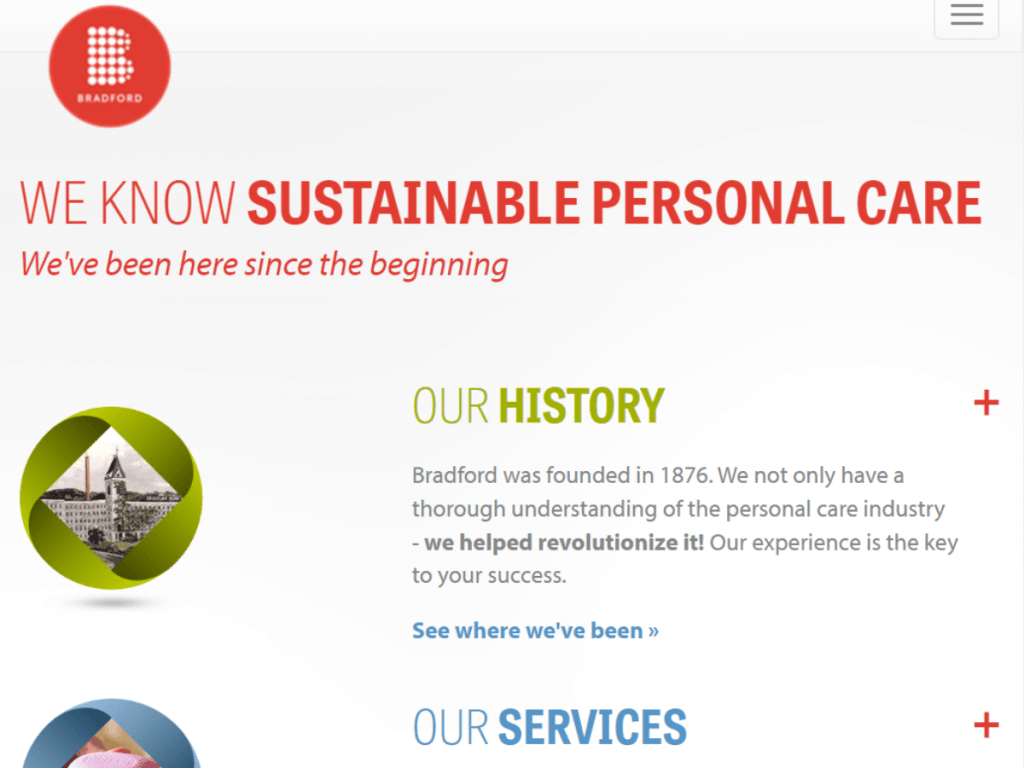 Factory image:
Product image:
Review:
Bradford Soap Works, Inc. is a comprehensive marketing and branding agency that provides businesses with all aspects of their branding strategy from logo development to website design, SEO, and email marketing. Their experienced team can help any size business create an effective marketing plan. However, the cost of their services may be a bit pricey for small businesses.
#4 Manos Soap
Manos Soap is a small business that focuses on making high-quality soap products. They have a variety of scents and products, all of which are handmade in the USA. Manos Soap is family-owned and operated, and they take pride in their products.
The company was founded in 1940 and has since become a favorite among soap lovers. Their products are all made with natural ingredients, making them gentle on the skin while still giving a luxurious feel. Plus, Manos Soap smells great too!
The company believes that its handmade soaps should be affordable and accessible to everyone. That's why they offer a variety of sizes and prices so that you can choose the type of soap that works best for your budget.
Country and City: Arvada, CO, USA
Established Date: 1940
Key Product: Soap bar, liquid soap, shampoo bar
Company Image: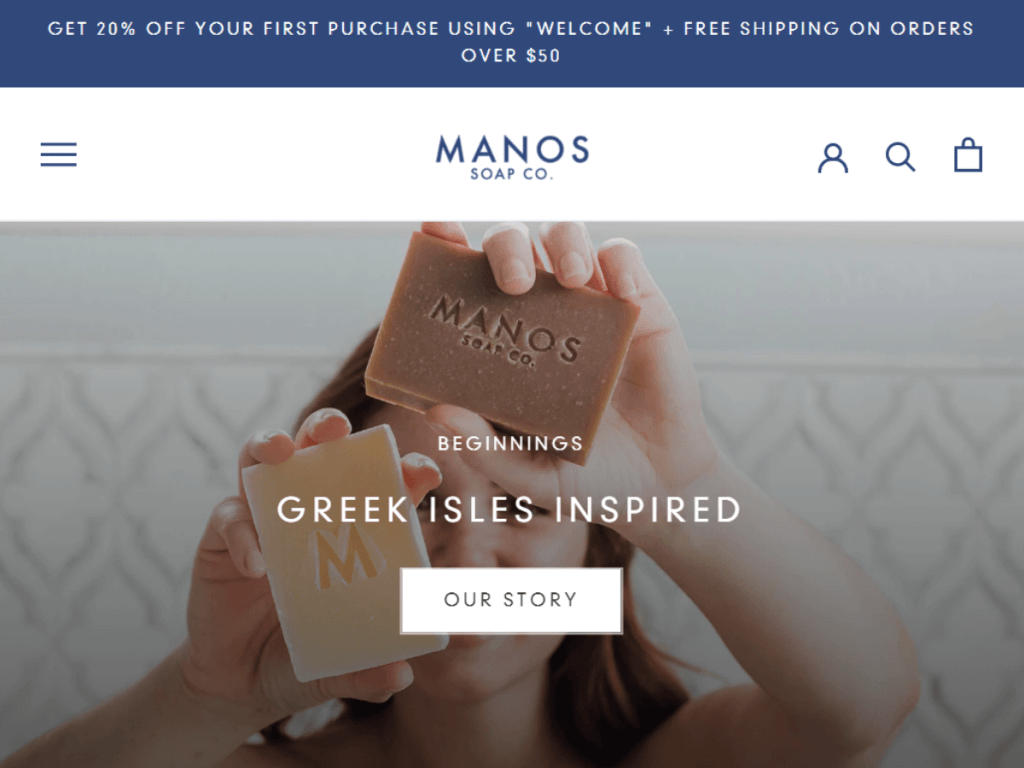 Product image:
Review:
Customers seem to love Manos Soap for its affordability, gentle cleansing properties, and earthy scent. Many reviewers mention that it is the perfect soap for those with sensitive skin, and they appreciate that it is made with natural ingredients. A few people note that the bar is a bit small, but overall, customers are very happy with this product.
#5 Oregon Soap
Oregon Soap Company is the soap bar manufacturer that really stands out among the rest. With sustainable practices and renewable energy, they have been making wholesale handmade soap since 1993 using certified organic ingredients. Not only that, but their partnership with Friends of Trees and Trees has resulted in more than 774,000 trees planted!
All Oregon Soap Company products are non-GMO, vegan, gluten-free, and made without petroleum ingredients or animal testing. Plus, they come in an incredible variety of scents and unscented options for those who prefer fragrance-free products.
The company also offers bulk purchases of its soap bars at discounted prices, making it easier for you to stock up on your favorite fragrance or for business owners to provide their customers with loads of handmade soap.
Country and City: Portland, Oregon, USA
Established Date: 1993
Key Product: Soap bars
Company Image: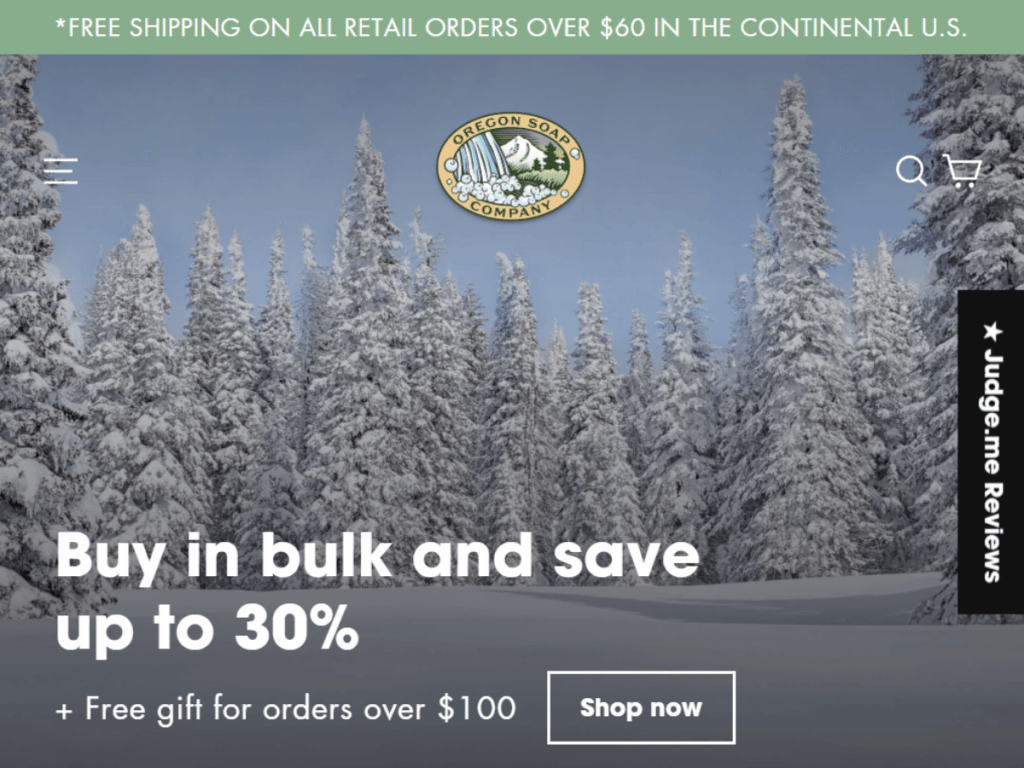 Factory image:
Product image:
Review:
Oregon Soap is a great company that makes high-quality soap products. They have many different types of soap. All of their products have a pleasant aroma and leave your skin feeling clean and refreshed. The only downside is that their soaps can be a bit pricey compared to other brands. But if you're looking for something luxurious, then the extra cost is worth it.
#6 Vermont Soap
Vermont Soap is the purveyor of quality, natural personal care products that are not only functional but truly desired.
With a mission to be an example of how businesses can bring about positive social reform, Vermont Soap encourages clear communication, growth opportunities, and taking ownership of their actions in order to foster collaboration and togetherness throughout the company.
The company is committed to environmental protection in its operations and uses cutting-edge technologies to reduce waste, recycle more, and select sustainably sourced ingredients. By being conscious of the environment every step of the way, Vermont Soap upholds its promise to be a responsible corporate citizen.
Country and City: Middlebury, VT, USA
Established Date: n/a
Key Product: Personal care products, soap bars
Company Image: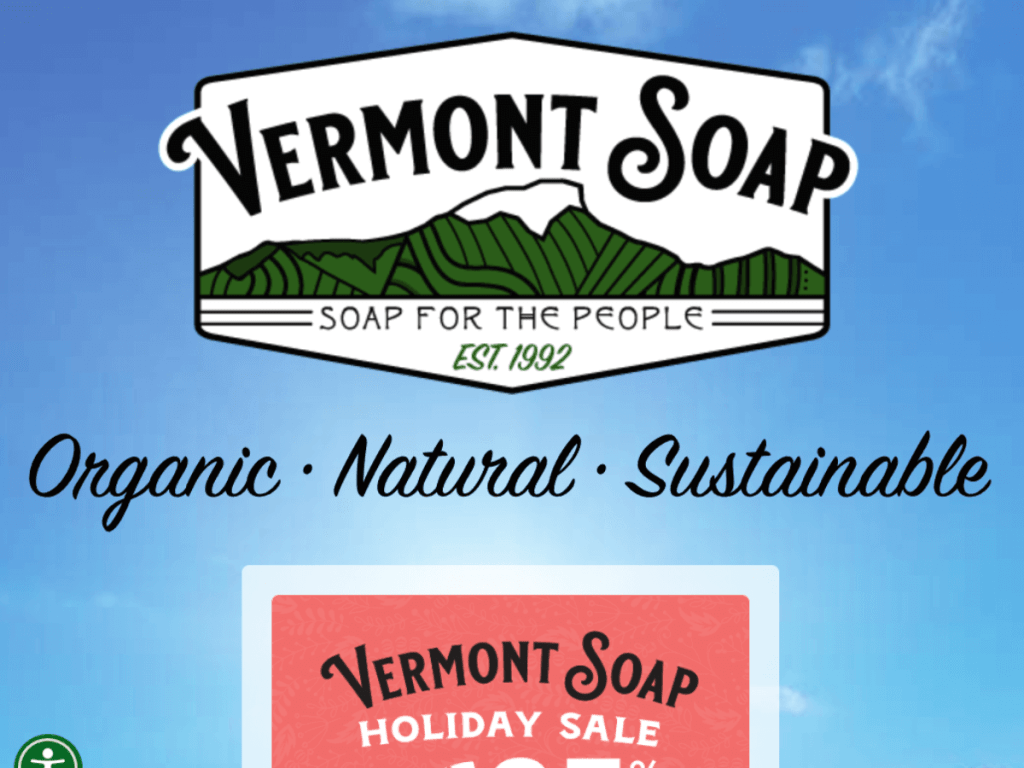 Factory image: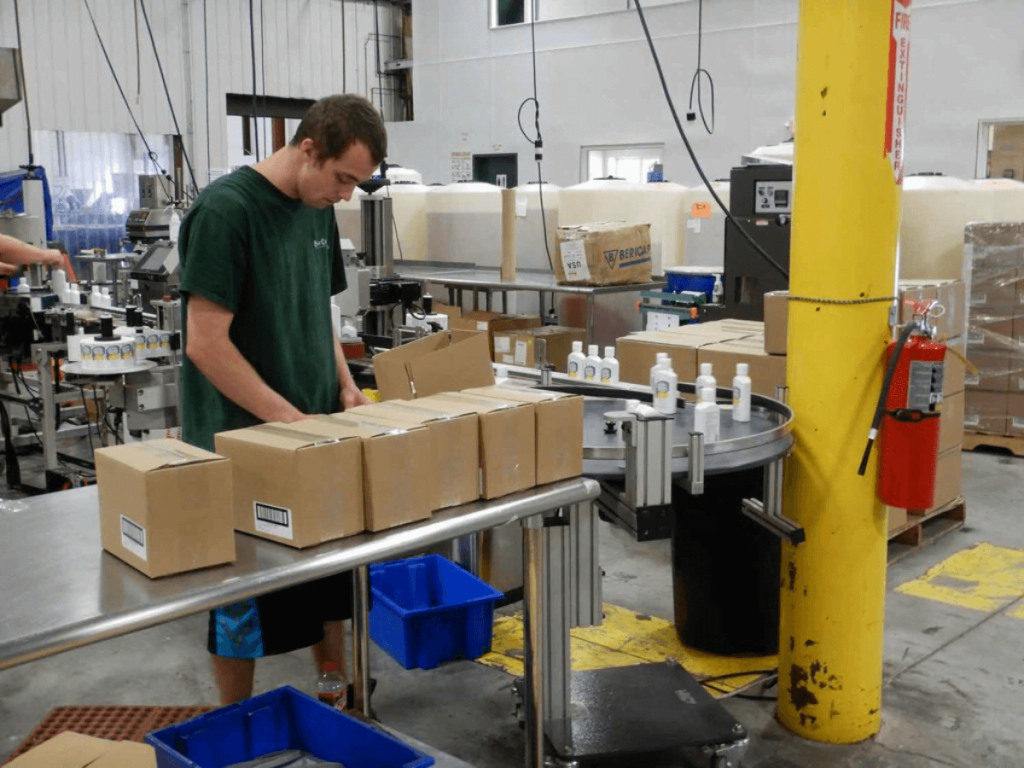 Product image:
Review:
If you want to make sure your brand stands out from the crowd, Vermont Soap is the way to go. Their family-owned business offers high-quality branding services that promise to get you noticed. And while it may take some time for your brand to start having an impact, their small team works hard to make sure you get the same great quality and attention to detail every time.
#7 Botanie Soap
Botanie Soap is the perfect partner for any skin-care brand looking to upgrade its product selection. Their commitment to natural ingredients and quality standards ensures that your customers will be delighted with the results.
Their minimum order quantities make it easy for you to partner with them for a winning solution. But don't think they're cutting corners – their huge production capacity still only uses all-natural ingredients! So you can count on quality, no matter the size of your order.
The company also offers a range of other skin-care products, such as body wash, lotion, and lip balm. And, with their mission to be environmentally responsible and sustainable, they've created completely biodegradable packaging.
Country and City: Missoula, Montana, USA
Established Date: n/a
Key Product: Soap bars and liquid soaps
Company Image: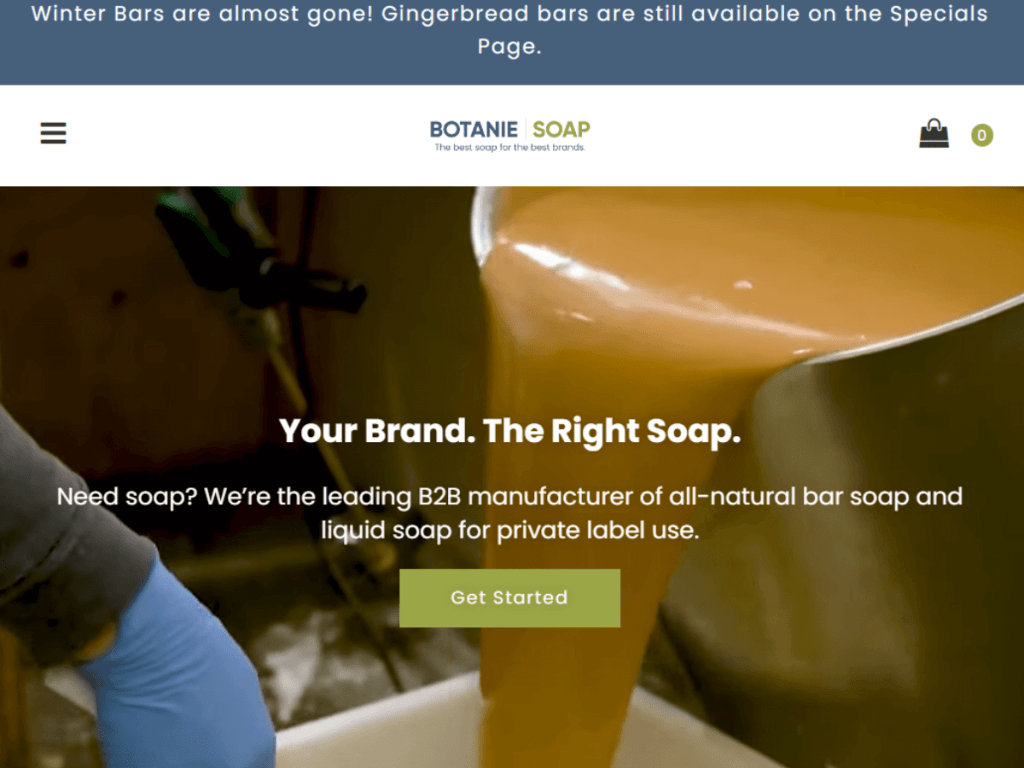 Factory image:
Product image: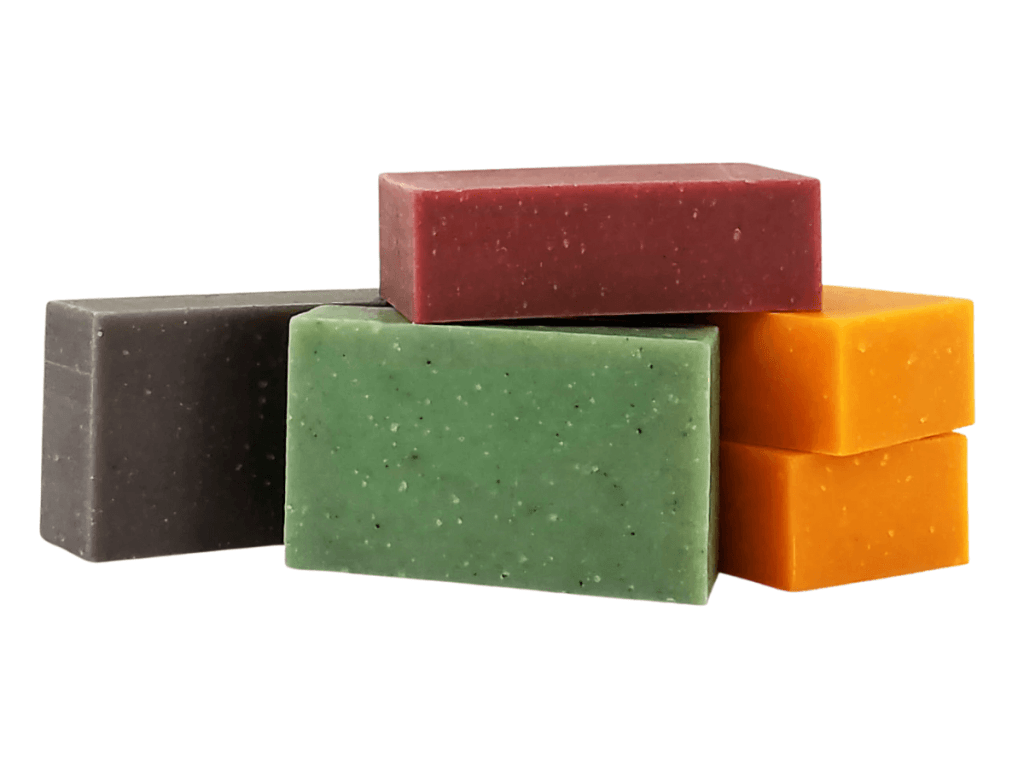 Review:
Botanie Soap offers excellent services for brands looking to improve their image. Their team is highly experienced and knowledgeable in the field of branding, and they work closely with clients to create tailored solutions that meet their specific needs. Unfortunately, while their services are top-notch, they may be a bit too expensive for some businesses.
#8 Old Factory
Old Factory is a pioneer in the soap bar industry. Founded in 2008 by a soap maker and an artist with severe skin allergies, Old Factory has become renowned for its natural, gentle soaps that are infused with essential oils, herbs, and botanicals.
Not only do they use the finest ingredients available, but each product is also handmade with sustainability in mind. From its minimal packaging to its commitment to ethical sourcing, Old Factory takes great pride in being a green company that cares about the environment.
Old Factory's objective is to create products that are gentle on the skin, smell great and don't require a lot of fuss. Every bar is handcrafted with love and care, giving you perfectly blended soaps that not only look beautiful but also feel luxurious.
Country and City: Blanco, Texas, USA
Established Date: 2008
Key Product: Soap bars
Company Image: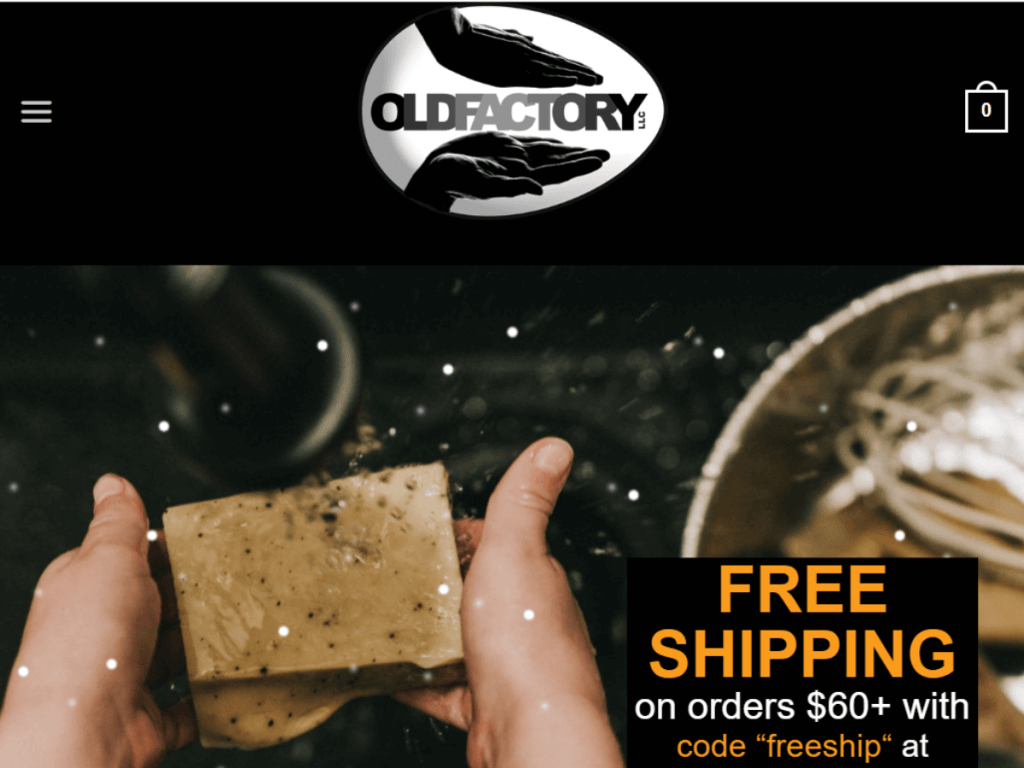 Product image:
Review:
While Old Factory soaps are an excellent choice for those with sensitive skin, their natural ingredients and sustainable practices make them a great choice for everyone. They offer an array of luxurious and beautifully scented bars that look as good as they feel. However, the bars can be quite small and don't last very long.
#9 Value Max
Value Max is a soap company that produces high-quality soaps. The company was founded in 2014 by 2 entrepreneurs. They are a private-label brand that uses natural ingredients in its products.
Value Max has a unique approach to soap-making, combining traditional techniques with modern technology. Their soaps are known for being highly moisturizing and delicately scented, making them perfect for daily use.
The company's mission is to provide customers with products that are both affordable and luxurious. They have built their name on quality, as well as creating unique, one-of-a-kind scents in their soaps.
Country and City: United States
Established Date: n/a
Key Product: Soap bars, body wash
Company Image:
Product image: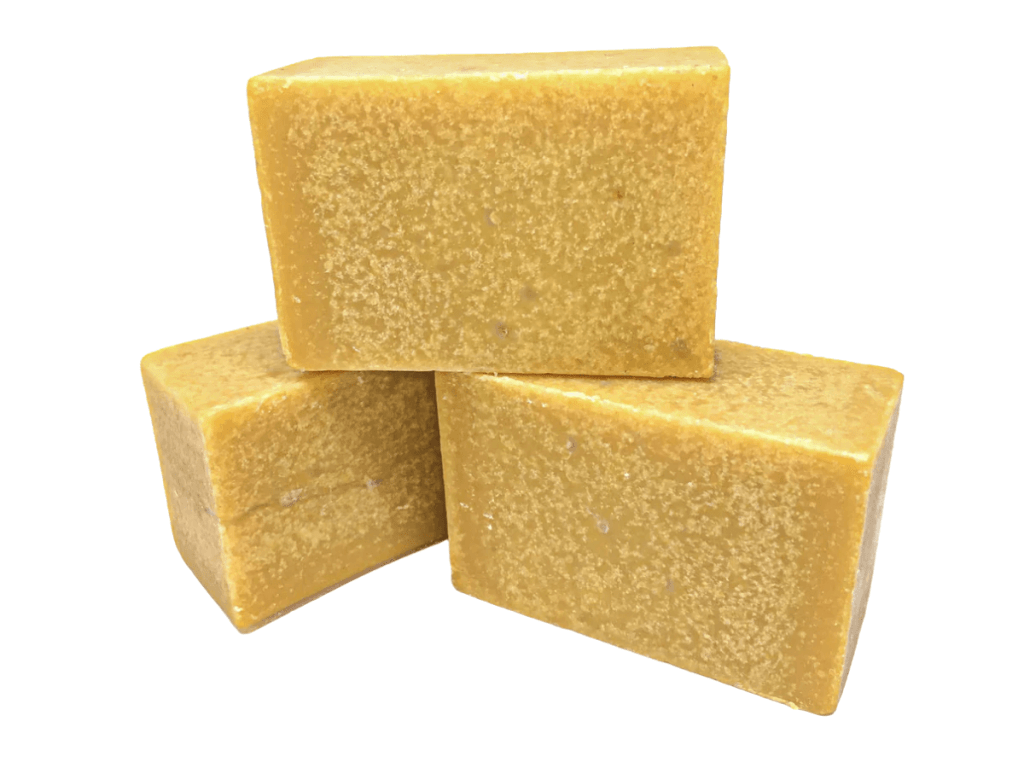 Review:
Value Max offers brands the full package – comprehensive services to help them maximize their value and get the most out of their investment. With a team of experienced professionals in every marketing discipline, they offer a one-stop shop for everything from strategy to implementation. The only catch? Long waiting lists.
#10 Tropical Products, Inc.
Tropical Products, Inc. offers turnkey product and contract manufacturing services with 50,000 square foot FDA-registered facility. Customers can utilize Tropical Products' knowledgeable staff to cut costs and ensure satisfaction throughout the process.
All of their world-class resources are here to give you the perfect product. With thousands of pre-existing formulas, fragrances, and colors to choose from, you can customize your own specialized product. Not only that but their flexible and hardworking manufacturing staff is ready to help make sure your product meets all expectations.
Tropical Products is committed to helping you create a product that truly stands out. They offer products that look, smell, and feel amazing – not to mention their effectiveness in performing the tasks for which they have been designed. Plus, they help maintain your gross margins so you can propagate your brand image!
Country and City: Salem, MA, USA
Established Date: n/a
Key Product: Soap bars, liquids, and lotions
Company Image:
Product image: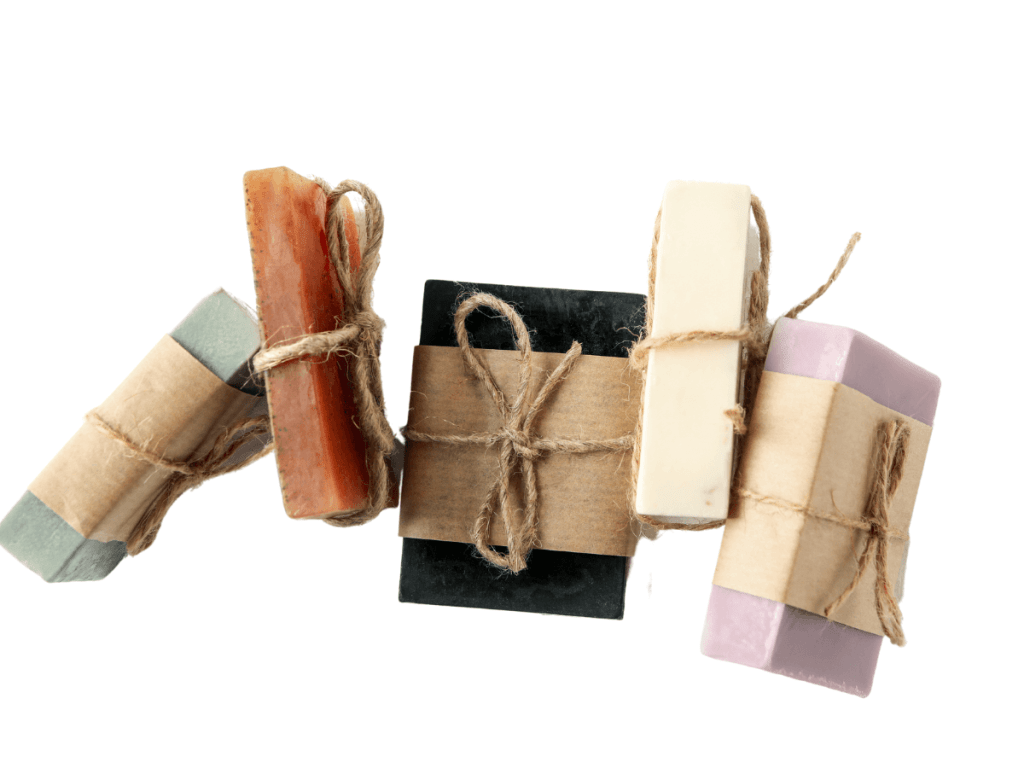 Review:
Tropical Products, Inc. is a leading soap bar manufacturer that offers services for brands. They have a wide range of products that are sure to suit your needs, and their team of experts is always available to help you choose the right bars for your business. Its only downside? You might find some of its products a bit too tropical.
2. 4 Factors To Consider When Choosing a Manufacturer
The global soap market is having a sudsy surge! With a whopping compound annual growth rate of 5.6%, the market size was valued at $36.61 Billion in 2021 and is expected to reach an incredible $50.43 Billion by 2027.
This isn't too surprising though, with growing awareness around health and hygiene, there's an increasing demand for quality soap bars. But with the emergence of numerous manufacturers, it's hard to decide which company is best for you. Here are 4 key factors that can help you make an informed decision:
#1 Manufacturer's Reputation
You need to go beyond the surface when researching an online soap manufacturer before placing an order. Don't just look at their top products; dig a little deeper and explore what past customers have said about their items. Pay particular attention to what makes each of their offerings special – are they made with all-natural ingredients?
What kind of soap-making process are they following? The professional manufacturer should be able to explain their ingredients and processes to you in detail – don't settle for vague answers! Taking the time to ask the right questions can help ensure that you find the perfect soap bar for your needs.
#2 Quality Control
It's also important to choose a manufacturer that has a rigorous quality control process in place. This way, you can be sure that the final product will meet your expectations in terms of quality and consistency.
The steps some manufacturers do to ensure quality control include:
Visual and smell tests
Specific gravity tests
Refractive index tests
Acid value tests
Hydroxyl value test
Iodine value test
Heavy metal tests
Essential oils
Water used
Clean room
This helps to guarantee that the soap bars you receive will be of consistent quality and meet all safety standards.
#3 Reliability And Previous Experience
When selecting a soap bar manufacturer, it is important to assess their reliability and previous experience. As a business, you want to make sure that your chosen manufacturer is trustworthy so as not to risk tarnishing your reputation. Ask for references from businesses who have worked with them in the past to get an honest opinion and make an informed decision. (4 lines if para is not bolded)
#4 Shared culture
When selecting a potential manufacturer, it is essential to ensure that both parties are on the same page when it comes to expectations and attitudes. Speak directly with suppliers to determine their preferred working style and use this time as an opportunity to determine if your shared culture would be conducive to a successful relationship.
By considering these four factors when selecting a soap bar manufacturer, you can be sure that your product will be of the highest quality and meet all safety standards.
3. Popular Platforms To Find a Trusted Manufacturer
When looking for a soap bar manufacturer, there are a few popular platforms you can use to find a trusted and reliable one.
Alibaba
Alibaba is the go-to for connecting with hundreds of soap manufacturers from China. Whether you're looking for a bar of soap, a liquid alternative, or something completely custom-crafted, Alibaba has you covered! You'll find all sorts of manufacturers to choose from when searching for your perfect soap.
It's easy to safely buy from Alibaba, but when researching soap bar manufacturers on the site, be sure they have the credentials to make the cut! Here are the following qualifications:
Gold supplier: This means that they pay for their Alibaba membership.
Verified: This means that a third-party company or Alibaba has visited their factory.
Trade assurance: This is a free service that protects your orders from payment to delivery.
You can keep looking for the right manufacturer by using filters, like sorting by certifications. For example, SA8000 certification means the company meets certain standards for humane working conditions. This way, you can find a business that shares your same values.
Google
Many manufacturers have not kept up with the latest trends in web design and SEO, making them harder to find on the internet through Google searches.
So, when you are looking for suppliers using Google, be prepared to look through many pages of results. You should also use a variety of different search terms. For example, you can use "wholesale," "wholesaler," and "distributor" interchangeably.
Social Media
Different social media platforms work better for different manufacturing companies. This is because people use social media differently and for different reasons. Some platforms match an organization's structure and culture better than others.
Here are some examples of effective social media for finding manufacturers:
LinkedIn
YouTube
Alignable
Quora
Facebook
Instagram
Twitter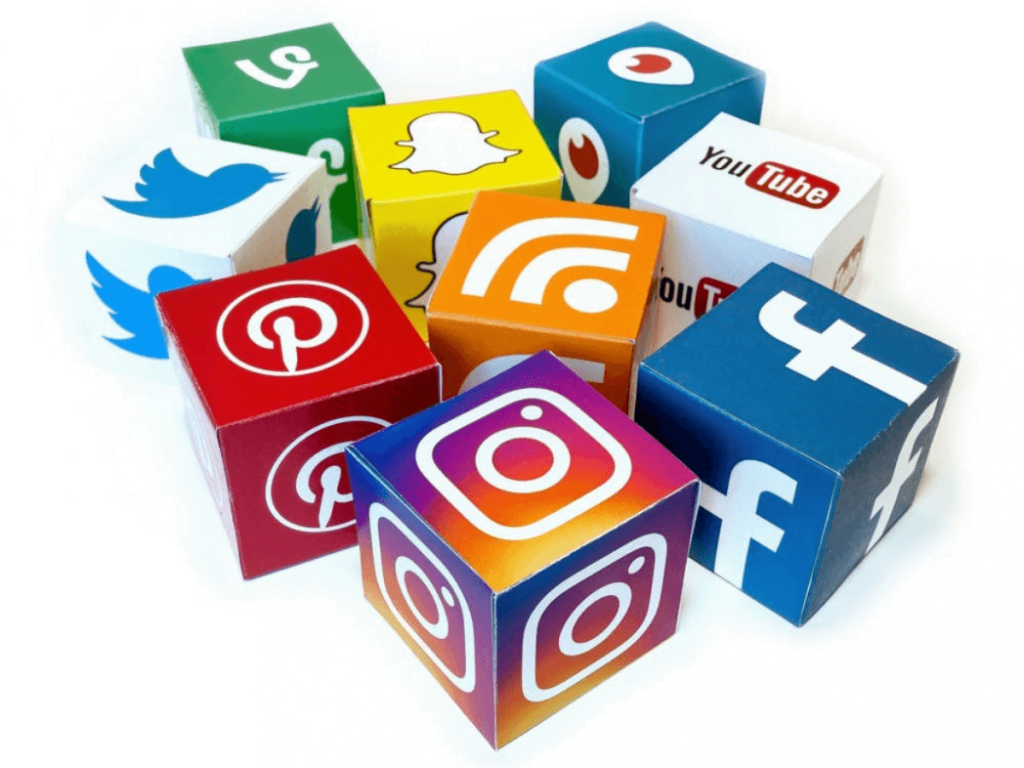 By using these platforms you can find and connect with suppliers, view customer reviews of their products, and read up on industry news. Additionally, you may be able to discover new trends in the market that could help inform your product decisions.
Conclusion
Soap bars are a necessary part of any bathroom, and with so many different brands on the market, it can be hard to know which one is right for your business. We hope this article has helped you decide which soap bar manufacturer is best for your needs.
If you have any questions, contact us at TY Cosmetic. Our team of experts is always available to help you choose the right soap bar for your business. With our help, you can rest assured that you'll get a quality product at an affordable price.