Mom and baby skincare is one of the thriving markets today. From 2022 to 2030, this market is expected to grow at 6.6% CARG. Also, based on TRANSPARENCY's data, from 2021, this market was worth $ 6.5 billion and is predicted to grow to US$ 13.5 billion by 2031. To learn more about why you should consider this industry, keep reading!
What Is A Private Label Mom and Baby Care Products?
Private labels are one of the processes to turn your mom and baby brand ideas into reality. It is a one-stop solution to provide you with ready-made and customized product lines and will help you establish your brand in the market.
What Are The Benefits Of Investing In This Industry?
The following are some of the benefits you can get when you invest in this industry:
Potential higher returns
Growing market
Diverse product lines
Different Types of Mom and Baby Care Products Offered At TY Cosmetics
TY Cosmetics provides a broad range of mom and baby skincare products, such as:
Baby Cream
Baby cream is a skincare product with thick consistency created through the water-and-oil emulsion. It dissolves quickly and is best applied to the cheeks, nose, elbows, and knees. This product also aims to protect the skin barrier, serve as a moisturizer, and combat irritation when used.
Baby Lotion
If we compare baby cream to baby lotion, the lotion contains more water, making its consistency more watery. Because it is meant to be put on the whole body, it serves the purpose of moisturizing and softening the skin. Baby lotion is also used to treat dryness, irritation, and even rashes.
Kids Lotion
Kids lotion is marketed towards ages 3 to 9. This type of lotion has a similar component to baby lotion; however, it is created to be more powerful and with higher formula. It is still mild enough not to cause any reaction when in contact with the skin.
Baby Wash
Baby wash has a gentle and moisturizing formulation that deeply cleanses the skin without stripping its natural oils. Using this product will help soothe dryness and irritation to their skin. It is also the perfect product to give babies enjoyable baths.
Baby Shampoo
Babies need shampoo to clean their hair and remove any dirt accumulated throughout the day. Compared to regular shampoo, baby shampoo has a mild surfactant and gentle formulation, so they can bathe without irritating their eyes.
Baby Oil
A popular product loved by babies and adults is baby oil. It provides various benefits, such as hydrating the skin, promoting moisture, and keeping the skin healthy. Even though it is a manufactured oil, it's still gentle and works perfectly on delicate and sensitive skin.
Baby Massage Oil
Massage is a traditional practice that keeps the baby's skin smooth and healthy. The oil is formulated with natural ingredients that will not cause any irritation. Instead, it will strengthen the skin's barrier and protect it from skin problems.
Baby Hair Oil
Baby hair oil is used to massage the hair, moisturize the scalps, and induce hair growth. We make the oil formulation to help eliminate any cradle cap or crusty patches on the baby's hair.
Stretch Mark Removal
A stretch mark removal is a fantastic mom skincare product that aids in reducing scars and hyperpigmentation on the belly. It also reduces the appearance of stretch marks, keeps it moisturized, and helps it be more elastic.
Stretch Marks Treatment
Stretch marks treatment contains an effective ingredient and powerful formulation to reduce the visibility of marks. One of the active components is tretinoin and Vitamin A and E, which exfoliate and build collagen. It is usually applied every night consistently.
Natural Ingredients For Mom And Baby Private Label Skin Care Products
Mothers' and babies' skin are delicate and prone to skin issues. So when it comes to mom and baby skincare products, gentle and natural ingredients are best. Some of the following best ingredients that TY OEM Cosmetics provides in this product line are:
Zinc Oxide
Zinc oxide is among the best ingredients to formulate mom and baby products. It is effective in protecting fragile skin by forming an impenetrable barrier. It also helps protect the skin from UVA/UVB radiation, so it is safe for pregnant women, after birth, and babies.
Chamomile
Chamomile isn't only meant for tea, but its benefits also extend to mom and baby products. This ingredient has anti-inflammatory and antibacterial properties that minimize redness and relieve pain. For this reason, it works well with baby body washes and shampoos.
Shea Butter
A versatile ingredient safe for pregnant and newborn skin is shea butter. Shea butter is super helpful in minimizing redness caused by stretch marks and nourishes dry skin.
Avocado Oil
An ingredient that lives up to the hype for mom and baby skin products is avocado oil. This oil gets absorbed deeper into the skin, which helps with hydration and moisturization. It also has high skin-repairing fatty acids and antioxidant effects, perfect for baby wash and shampoo.
Aloe Vera
One of the best ingredients for stretch mark products and baby products is aloe vera. It provides a variety of uses, such as treating infant rashes, repairing scarring caused by pregnancy, and relieving inflammation. It also cures various skin conditions while providing hydration and moisture.
Coconut Oil
Coconut oil is an ingredient rich in fatty acids and proteins, which helps moisturize and nourish the skin. It works wonders in keeping healthy skin while also protecting the outer layer of the skin. It also contains antibacterial benefits that help with eczema, rashes, and scars.
Calendula
Calendula is among the best ingredients for stretch mark products and baby oil products. Calendula flowers are notable for their soothing, regenerating, anti-inflammatory, and antimicrobial qualities. It also promotes skin cell turnover, leading to scar resurfacing.
Vitamins A and E
A powerful pair ingredient that is a must for all mom and baby skincare products is vitamins A and E. It has antioxidant, anti-aging, and skin-regenerating properties that promote youthful skin and treat scars.
Peptides
Peptides are among the best ingredients because they can cleanse the skin without drying them out. It also helps restore suppleness, promotes collagen, and reduces scars on the skin.
Olive Oil
Olive oil is a non-toxic and organic ingredient that can assist in building skin barriers on the skin. It has healthy fatty acids like linoleic acid and oleic acid, which destroy harmful germs and induce moisture. For this reason, it is widely used as baby hair shampoo and oils.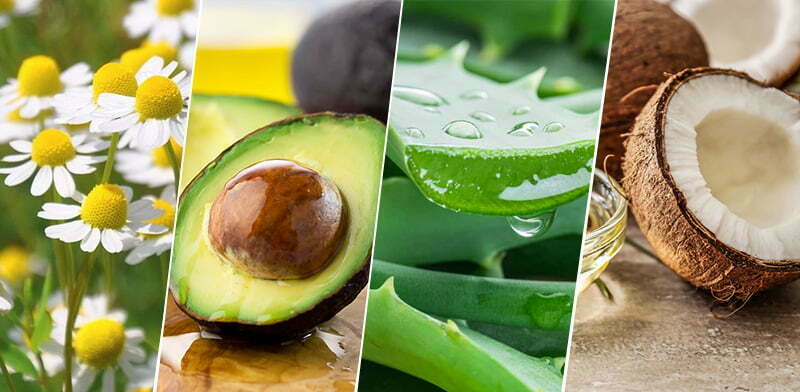 Key Terms Consumers Look In A Mom And Baby Skincare Products
When buying mom and baby skincare products, consumers always look at the labels, such as:
Phenoxyethanol-free
A bacteria-fighting molecule component formulated in many products is phenoxyethanol. Consumers must avoid it since it can cause neurological system damage and threatening skin reactions, especially for babies.
Paraben-Free
Parabens are a common ingredient in skincare products. However, a high paraben concentration can lead to baby skin irritation and redness. It can also cause hormone dysfunction and may affect their endocrine system.
Alcohol-Free
Alcohol has a very drying and irritating effect. When in contact with the delicate and sensitive skin of the baby, it might cause allergic reactions.
Hypoallergenic
Hypoallergenic mom-and-baby products are a must-buy for many consumers. The product is formulated to be gentle, non-irritant, and can be less likely to induce allergic responses.
Organic
Natural and organic mom-and-baby products don't contain any harsh chemicals and toxins that can cause irritations and skin issues.
Ways To Innovate A Private Label Mom and Baby Care Business
For the mom-and-baby care business to thrive in this competitive industry, you need to be innovative. Here are some ideas that you can incorporate with the best OEM ODM factory:
Get The Right Ingredients
We have mentioned how essential the ingredients are in these product lines. Not only should it be effective, organic, and natural, but it must also be gentle enough for the mom and baby's skin.
Create A Mom And Baby-Friendly Concepts
A mom and baby-friendly concept can help your brand attract potential customers. People love trying something new and something that makes them feel safe, unique, and treated best.
Offer Safe, Clean, And Gentle Product Lines
Expectant mothers and babies need to have products that are dye-free and fragrance-free. It means you have to put in mind to formulate products not only to sell and be effective but also to be safe, clean, and gentle.
Sustainable And Eco-friendly
Most parents will look for how effective the products are and at their values. Today, most parent consumers choose brands that offer sustainability and be eco-friendly while giving the highest quality of products.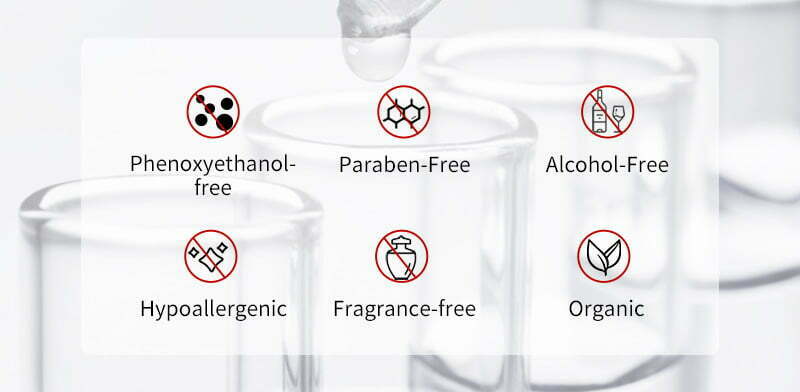 The Advantages Of Working With TY Cosmetics To Start Your Mom and Baby Care Brand
TY Cosmetics is a reputable and trustworthy company in China that you can partner with in starting your mom and baby care products. We have worked to provide the best service, formulation, and quality throughout the years.
Here are more of the things we can help you with in making your dream line come to life.
Uses Sustainable Ingredients
Our company is dedicated to using natural, sustainable ingredients to create outstanding mom-and-baby products while helping our environment.
Gentle And Natural Formulation
A Baby's skin is very delicate; in the same way, mothers who are pregnant or after birth are sensitive to harsh chemicals. All the products we offer are formulated to be hydrating and gentle and will not irritate the skin.
Eco-friendly Labels and Packaging
Our labels and packaging are eco-friendly and suitable for all. Since it is meant to be used for babies and mothers, we guarantee that it doesn't contain any toxins and can be recycled.
Has Strict Manufacturing Procedures
The manufacturing procedures are the most important to establish quality. We can assure you that they passed through strict quality control and inspection in all the mom and baby product lines.
Deliver Quality Products
We understand the needs of businesses in terms of quality and profitability. For these reasons, we can produce the highest quality products for your brand from all our raw materials, quality management, and production process.