Face masks — sometimes called facial masks or sheet masks — have become overly popular over the years. From moisturizing to brightening the skin, both men and women are using them. In fact, a skincare regimen isn't complete without including a face mask. Thus, it is not surprising that it has become a billion-dollar industry in itself.
According to Statista, face masks have grown from $32.76 billion in 2018 to a projected $51 billion in 2025. So if you are considering adding sheet masks to your skincare and beauty line, here is a guide about skincare facial masks.
This article includes the benefits of sheet masks, the ingredients, and the different types of masks and their uses. It also gives you some information about finding the right OEM partner for facial masks as well as other skincare products for your brand.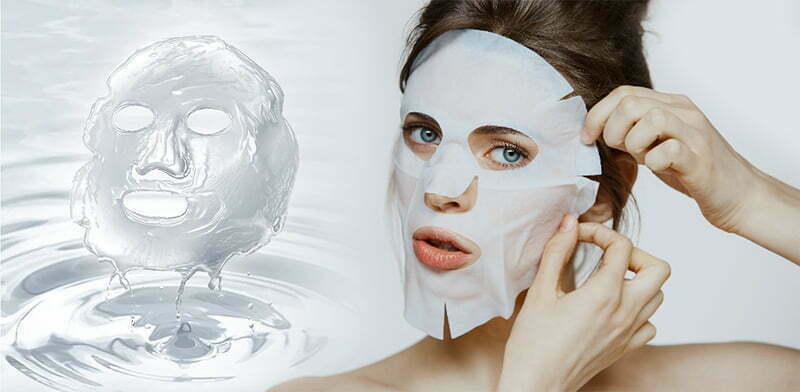 What is Face Masks?
Face masks are made of a special sheet of paper-like fabric packed with active ingredients that moisturize, exfoliates, hydrate, or brightens your skin. The use depends on the type of mask you choose. While they are not long-term solutions to extreme skin conditions, they provide an intensive burst of nourishment to the face.
Using facial masks is pretty straightforward. They work by covering the face for 10 – 30 minutes. It gives the ingredients more time to penetrate the skin and take effect.
Benefits of Facial Masks
Skincare facial masks have 5 main benefits for your face:
1. Refines your pores
Sheet masks deep cleanse and remove dead skin cells from your pores. It also unclogs the pores of oily substances. As a result, the pores become finer.
2. Hydrates your skin
Masks moisturize and hydrate dry skin. The active ingredients in the mask go deep into the skin, making it soft and smooth. A well-moisturized and hydrated skin easily absorbs make-up. It also makes your skin look younger and healthier.
3. Reduces fine lines
Regularly using sheet masks reduces signs of aging like wrinkles, crow's feet, and other fine lines.
4. Removes hyper-pigmentation
Facial masks also contain ingredients that brighten the skin and diminish dark spots.
5. Firms the skin
Some sheet masks contain collagen, which makes the skin firmer, making the skin look younger and firmer.
Face Masks Ingredients According to Skin Type
Facial masks have different purposes, depending on the active ingredients they contain. These ingredients are also important, especially if you have sensitive skin. Below are the different skin types and the ingredients that work best for each of them:
Dry Skin
Hyaluronic acid is the best ingredient for people with dry skin. It moisturizes and rejuvenates the skin.
Sensitive Skin
If you have sensitive skin, look for facial masks with niacinamide as their active ingredient. Niacinamide is skin-friendly and is also known to soothe redness and blotchiness.
Acne-Prone Skin
For acne-prone skin, choose a mask that contains salicylic acid as its main ingredient. Salicylic acid stops acne from forming and soothes skin irritation.
Aging Skin
For skin with fine lines and wrinkles, face masks with Vitamin C are the way to go. Vitamin C boosts collagen and protects the skin from sun damage. Vitamin C also brings back the skin's youthful glow.
Dark Skin
For skin that is prone to hyperpigmentation or has dark spots, add kojic acid as the active ingredient. Kojic acid brightens the skin and also protects the skin from sun damage.
Different Types of Facial Masks
There are so many face masks in the market, and it can be confusing to the consumer. The secret to capturing your market is knowing the product you are selling. So here's a crash curse on different types of masks:
Clay Mask
Clay masks contain a specific mineral substance and are designed to remove excess oil from the skin. It is good for oily or congested skin but can be used by all skin types. Clay masks are also good for refining pores and healing acne-prone skins.
Hydrating Mask
They are good for dry and dehydrated skin. It helps the skin retain moisture longer and provides immense hydration, removing fine lines and wrinkles. Hydrating masks are good for all skin types.
Exfoliating Mask
These masks are great for dull and textured skin as well as acne-prone and wrinkled skin. Exfoliating masks also refine pores, fade acne marks, and reduce hyper-pigmentation. These masks contain alpha and beta hydroxy acids in different forms.
Sheet Mask
Sheet masks are packed witha nutrient-filled serum that hydrates and moisturizes the skin. They are perfect for travel because you can easily dispose of them after use. Sheet masks provide immediate hydration and give the skin an extra glow.
Charcoal Mask
Charcoal masks have high absorption capabilities, which are perfect for removing excess oil, dirt, and bacteria from the skin. Charcoal can remove free radicals and pollutants that have stuck deep into the pores. They are also perfect for removing blackheads.
Eye Patches
Eye patches provide extra moisture around the eye area. It is effective against eye bags and crow's feet.
Nose Strips
Nose strips have become immensely popular because it effectively removes blackheads and whiteheads on the nose.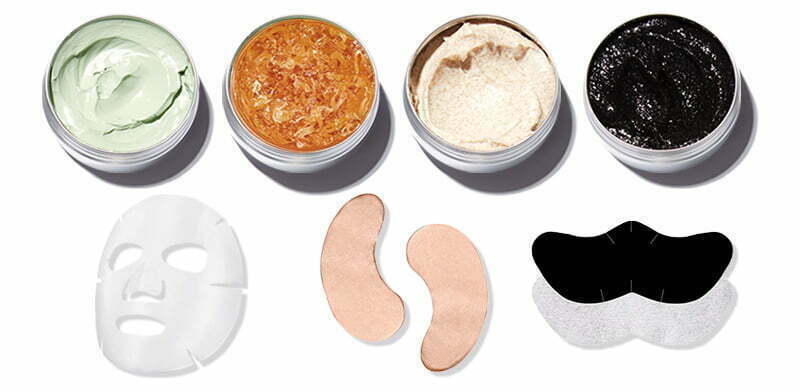 Finding a Skincare Face Mask Provider
Facial masks have a high consumer demand; thus, finding a good OEM private label partner is essential so you can meet that demand.
TY OEM has been in the skincare private label manufacturing business. We have been formulating hundreds of skincare products, including masks, moisturizers, cleansers, and many more.
Check out our Case Studies to give you an idea about our products and processes. For more information, send us an inquiry. We reply within the day.