Happy Chinese New Year! 2023 here we come!
After the end of the 13-day Chinese New Year holiday, we started working.
On the first day of work, we had a team of lion dancers to congratulate us, which is one of our traditional Chinese celebration ceremonies.
At the end of the dance, the lion dancers would jump up and eat the "lettuce" and "smoke" that we had hung in advance. The Chinese word for "lettuce" means "wealth", which means the arrival of wealth. The lion takes the smoke away and gives it to the lion dance team members. The rest of the "lettuce" is left for us, and we are congratulated with a loud voice: great success and prosperity.
Next, the lion dance will go around the company and each department will grab a red packet (lucky money) and everyone will touch the lion's head to signify good luck for the year.
At the end, our boss will hand out red packets to all staffs and give us his best wishes.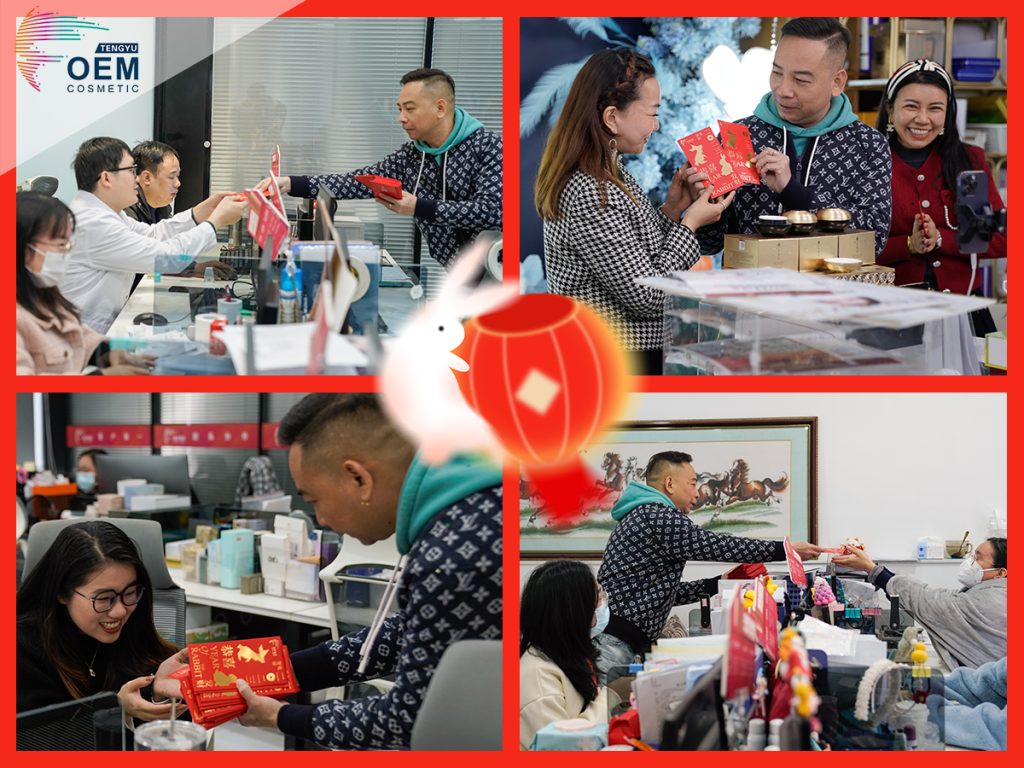 In the new year, TY Cosmetic hopes everyone will be safe, healthy and happy!
We will persist in our efforts to bring you higher quality and innovative products, as well as better services. We will continue to create better products so that consumers can reap the benefits of healthy and beautiful skin and bring higher value to the brand.
We care a lot about the start up brands, and provide variable SKU with low MOQ to fit their needs.