TY Cosmetic Group opened its inaugural factory in 2009, and it has since expanded to include four of our own manufacturing facilities situated in the Baiyun and Huadu districts of Guangzhou, China.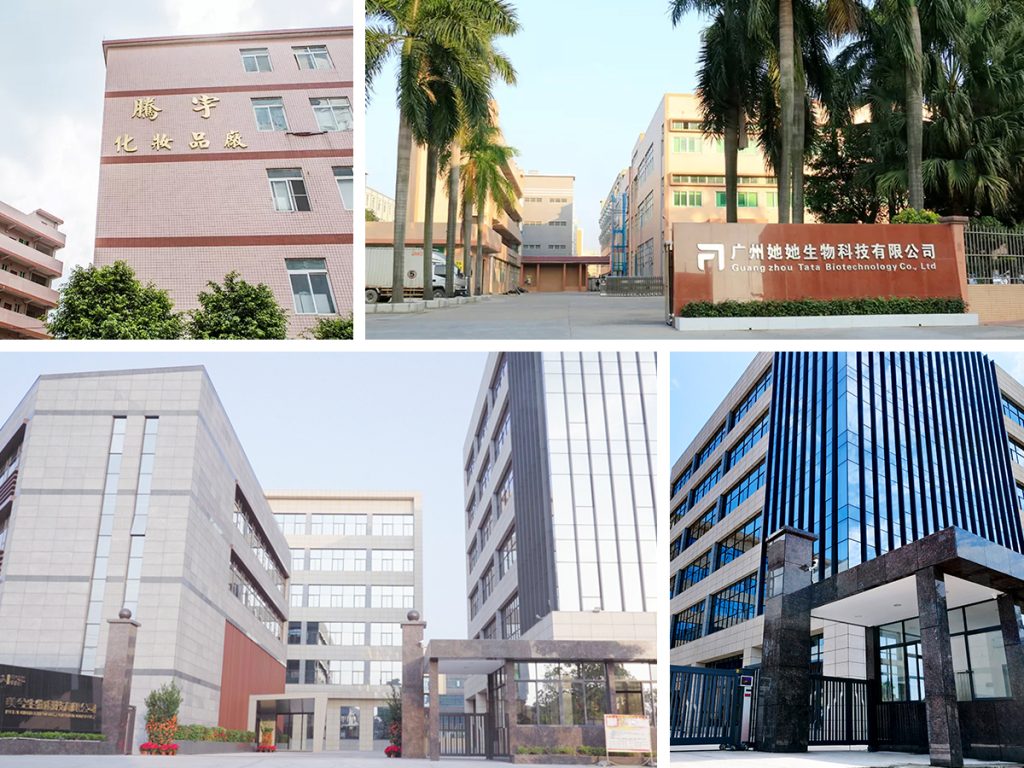 Guangzhou is a hub for cosmetics production in China, currently housing 1,984 cosmetics manufacturing enterprises, accounting for 35.69% of the national total and 66.62% of Guangdong province. The industry has maintained a growth rate of over 10% in the past three years, with the sector expanding significantly in 2021, achieving a production value of CNY 107.9 billion.
Simultaneously, with the continuous expansion of the cosmetics packaging market in China, global brand owners can easily source bottles, caps, pumps, tubes, paper boxes, and gift boxes with various materials and production techniques to meet their needs in China.
During our provision of OEM services at TY Cosmetic, we found that customers have increasingly demanded that our factories not only provide products but also solve packaging issues such as bottles, caps, pumps, and color boxes. This is how our "one-stop service" developed and originated.
At TY Cosmetic, we believe in the principle of "professionalism in a specialized field" and entrust specialized tasks to those who are best equipped to handle them. This is why in our early stages of development, we only had production and sales departments, with no design, procurement, or development departments. Today, we have a dedicated packaging design team, with each designer possessing more than 5 years of experience in cosmetics packaging design, able to provide our clients with exquisite design solutions. We also have a professional packaging procurement team that specializes in working with different packaging materials. In addition, we have a specialized R&D team composed of experts from both domestic and international backgrounds, striving to constantly innovate and develop.
In our role as a manufacturer, TY Cosmetic established our factory's independent brand, QUARXERY, on April 25th, 2017, in order to gain a deeper understanding of brand sales channels. Today, the team behind our brand has grown to 100 people. Our product line covers facial care, hair care, body care, and home cleaning products. Our main marketing channels are various major e-commerce platforms in China, such as Tmall, Taobao, Douyin, Kuaishou, and Pinduoduo, where we have achieved record-breaking sales of multiple products with monthly sales exceeding one million units.
April 25th marked the 6th anniversary of the founding of our QUARXERY brand, and in celebration, TY Cosmetic held a grand appreciation banquet to express our gratitude to all of our partners who have worked tirelessly and contributed to our brand's success. We also took the opportunity to congratulate TY Cosmetic on its continued growth and success, and to wish all of our colleagues continued success and outstanding achievements in their work.