Introduction
The prospect of developing and testing your new product from the ground up seems daunting and expensive, but it doesn't have to be that way. Working with an experienced private label hair products manufacturer can bring your shampoo brands to market quickly, easily, and affordably—and sell it at a healthy profit.
Check out this step-by-step guide on starting a private label hair brands today.
What is Hair care and Why You Should Invest?
The most common hair care products include shampoos and conditioners, which are used in conjunction with styling products and are designed to remove excess dirt and oil from the hair while helping to promote healthy hair growth.
Shampoos are also big business. According to Fortune Business Insights, the global shampoo market was worth $30.09 billion in 2020 and is projected to reach $39.58 billion by the end of 2028.
The shampoo market is an easy way for you to get your foot in a customer's door. Customers use it every day, so they won't hesitate to make another purchase if your product works well and offers benefits over other brands.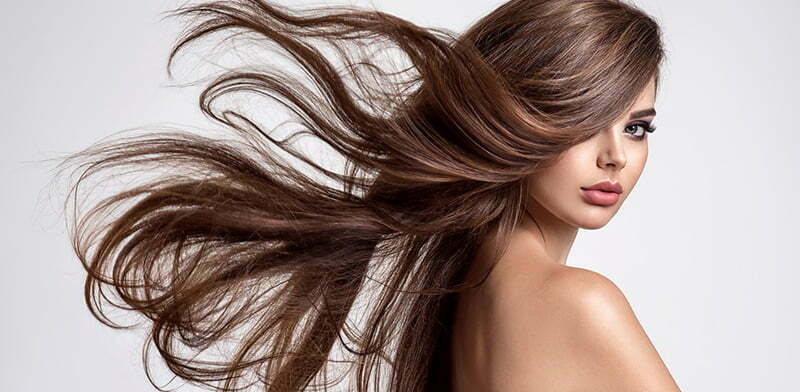 Why You Should Use a Private Label Hair Care Manufacturer for Your Business?
Just because you're starting a hair brand doesn't mean you have to go at it alone. Many private-label hair care manufacturers can make your shampoo formula, package it, and get it on shelves at a very affordable price.
Here are the top 3 reasons you should use a private label hair products manufacturer to ensure the best products possible.
1. Cost-effectiveness
Cost-effectiveness is one of the main reasons why you should work with an OEM manufacturer. They have the resources and expertise to cut down on production costs so that you can sell your products at an attractive price point. This ultimately improves profitability for your business.
There are also other benefits that come with working with an OEM manufacturer, such as R&D, logo and packaging design, product registration, laboratory testing, clinical trials, distribution support, and even shipping services. All of these could mean considerable cost savings for your brand.
2. Build your brand equity
As you will be using a private label hair products manufacturer, you are the only one allowed to use your brand and design. This means that you can alter product specifications, prices, design, and formulation without being scared of a lawsuit.
You can also ensure that no competitor will be able to copy your ideas or steal your product specifications without being liable for copyright infringement. If someone tries to steal your unique designs and specifications, then you can easily seek damages in court because you have exclusive rights over them.
3. Freedom to control profit margins
Another attractive feature associated with OEM/private label manufacturing is that it can offer you the freedom to control your profit margins. OEM manufacturers often offer competitive prices and can build a product line that fits well within your budget. You can also save more if you order in bulk because OEM manufacturers can lower their cost of operation by producing more units at once.
For example, a small business that is just starting out may not yet be in a position to purchase large quantities of products at one time. However, if you choose an OEM manufacturer that offers a smaller MOQ, this may be a feasible option for your business. It will also give you the ability to test the market before making a greater investment in your product line.
To learn more about OEM/private label manufacturing, read this article:What is OEM Cosmetic manufacturing, and why should you invest? about how it works and the benefits of this partnership model.
How To Start Hair Brands With an OEM/Private Label Manufacturer?
If you want to start a hair care products business, that means you need to know anything from what ingredients are best for each hair type to manufacturing and selling them. Keep reading if you're interested in launching your own successful private label hair care products business.
1. Register brands/trademarks
Before launching your hair brand, make sure you have an established brand name. To do so, consult an attorney who specializes in intellectual property law. They will assist you with filing trademarks and brands/service marks that protect your product's identity and any formulations and labels created.
2. Establish the market position of your product and discuss your real needs with your suppliers
You must identify the specific niche your hair brand will fill in the market and the attributes that will set it apart from competing brands on the shelf.
If you're just getting started, it's best to work with suppliers that is specialize in producing hair care or beauty products.
3. Test samples and select a good formulation product
For example,there are obvious factors in choosing a good formulate shampoo, such as whether you want it scented or unscented.
Do you want your hair to be voluminous or shinier than before?These are very different formulations, so knowing what result you're after is important.
4. Select packaging and understand order production budget/cost
You'll need to decide how you want your hair products packaging to look. The more time you spend defining your design and shape requirements upfront, the easier it will be for you and your supplier once production begins.
It's also important that you know what it will cost you to make each bottle of shampoo before deciding on pricing. This will help you avoid running into trouble later.
5. Order from the factory and wait for the production
Once you know what you want your hair products to look like and feel like, and you've picked out your packaging, it's time to turn your attention toward ordering. The clearer you are upfront and detailed, the better off everyone will be down the line.
6. Distribute your shampoo
Now that you've established your brand and manufactured your products, it's time to distribute your product. You can choose to establish a partnership with a distributor in another country or sell directly to stores. Whichever you choose, remember that your job isn't done until your hair care products are on store shelves.
If you want to learn more about partnering with an OEM/private label provider, read this article:How to Choose a Reliable Skincare OEM/Private Label Provider in China? on choosing a reliable OEM/private label manufacturer.
How Tengyu Cosmetic Can Help You Enhance Your Hair Brand?
Superior Formulas – We have a proven 13 years of experience in OEM processing combined with an expert R&D team to make our shampoo formulas some of the best in the industry.
Custom Packaging – Our excellent design team will provide custom packaging solutions to meet customer needs.
Private Label Process – Launching a custom shampoo line can be a reality with an expert team walking alongside you from start to finish on your private label process.
Read our case studies to learn more about how we helped our clients turn an idea into a successful product.
Conclusion
Starting a successful private label hair brand requires hard work, careful planning, and an in-depth understanding of manufacturing and distribution processes. We hope these guidelines have provided you with a step-by-step process to help you succeed in your endeavor.
If you have any questions, feel free to reach out to us, and we will do our best to answer them.