In our pursuit of excellence as a leading OEM ODM cosmetics manufacturer, we prioritize not just creating top-tier skincare products, but also nurturing a workplace culture that puts employees at the forefront. On August 9th, this commitment to our team's happiness and well-being came to life in a vibrant and heartwarming celebration.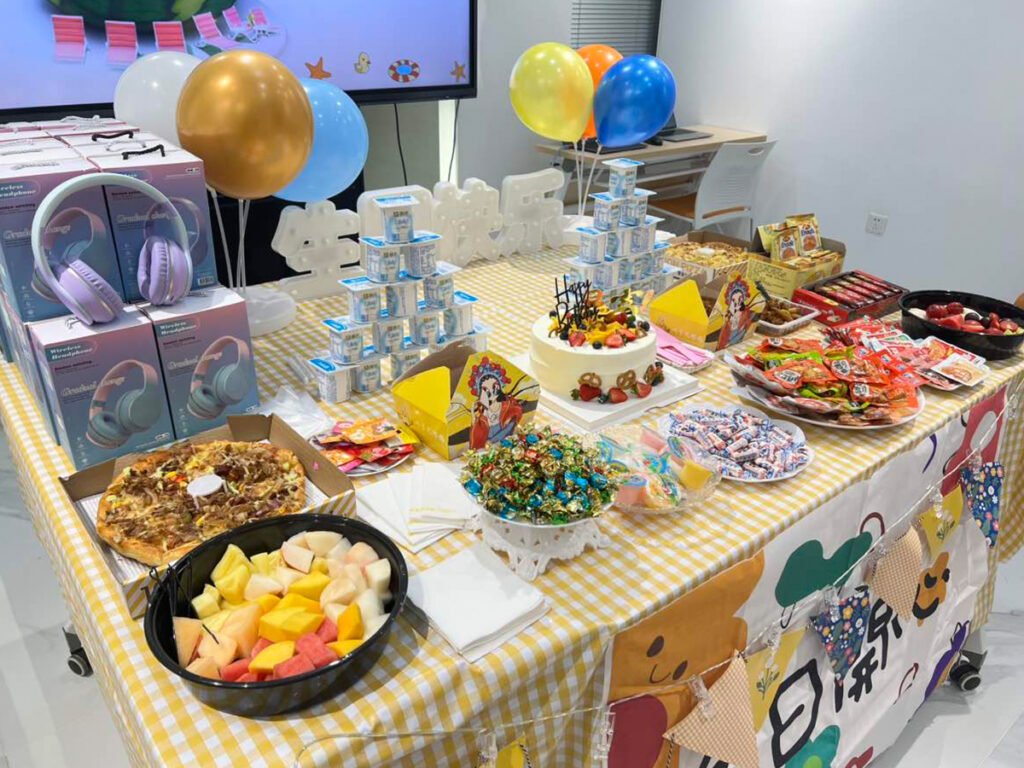 Gathering in our company's meeting hall, we hosted a special birthday bash to honor all the remarkable employees born in August. The event wasn't just a routine affair; it was a testament to our dedication to fostering a sense of belonging and camaraderie within our organization.
Laughter echoed as colleagues came together to partake in games, indulge in delicious cakes, and share stories of their growth within our close-knit community. The atmosphere was nothing short of harmonious, showcasing the vitality of a workplace where collaboration and mutual support thrive.
One of the cornerstones of our company's identity is our steadfast commitment to our employees' well-being. This celebration was more than just a party; it was an embodiment of our unwavering dedication to creating a workplace where employees feel valued and cherished. Our employees' happiness is our fuel, propelling us towards our goal of becoming a trusted provider of safe and effective skincare products.
As a company that aspires to be a brand incubator and a beacon of quality in the cosmetics industry, we understand that a strong organizational culture directly contributes to the success of our vision. By cherishing our employees, we reinforce our commitment to excellence, innovation, and customer trust.
With this August birthday celebration, we took a step forward in showcasing the vibrant heart of our company. Through joyous gatherings and a harmonious work environment, we continue to invest in the happiness and fulfillment of our employees. This event was more than just a birthday party; it was a living testament to our journey towards becoming a global leader that not only produces exceptional cosmetics but also uplifts the lives of those who contribute to our success.